Hand Job, Blow Job And Full Service Massage
The Best Oil Massage Shops are in Bangkok's Phrom Phong District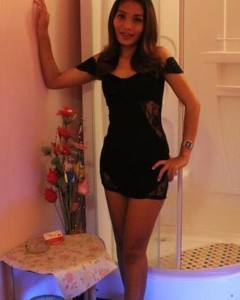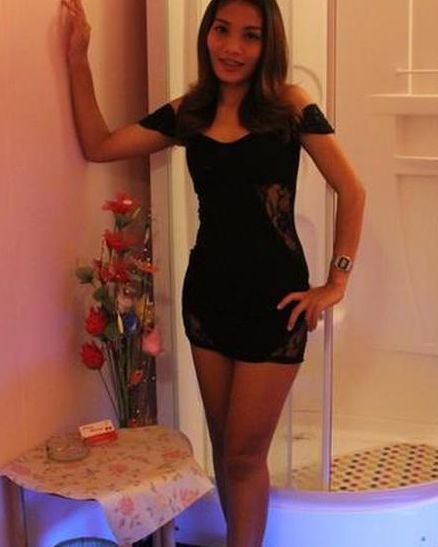 While visiting Bangkok it is highly recommended to drop by one of the many erotic oil massage shops for men not far away from Nana and Soi Cowboy red light districts.
For every 1 soapy massage parlor in Bangkok there are at least 5 body to body oil massage parlors in Bangkok where guys can go to get differing degrees of happy endings fulfilled by sexy Thai girls.
Hand jobs, blow jobs and full service are the usual options though today most oil massage shops have menus with rates that are all inclusive. All inclusive priced massage parlors typically have rates starting at 2100THB for 1 hour.
But what if all you need is a hand job followed by a massage because you don't want to spend 2100THB.
Well there are many smaller shops that provide individual services too. So if you don't want to spend too much and simply desire a blow job after a massage you won't have a hard time finding a place.
For instance Akane Massage only offers their customers hand and oral reliefs. And they do rimming too if that's your cup of tea.
Today though there are an increasing amounts of happy ending massage parlors that offer customers an all inclusive package where the bill is settled up front. Typically shops that charge an all inclusive rate employ prettier massage ladies in their lineup.
So there are many oil massage shops scattered all over the city, particularly in sections of the city where the red light districts are located. Soi Cowboy has a couple. There are also a few around Nana Plaza and in between.
However, I prefer heading to the Phrom Phong section of Bangkok. From the map below, you'll see that I have a short list of 20 oil massage shops that basically doubles as brothels. But there are many more shops which I haven't listed because it'll be a waste of time going there. So the shops I chose to place on my list are places where I know I can find decent looking girls that provide good service and a great time.
Now everyone should be aware that a vast majority of massage ladies working in these shops are not professional masseuse. So you're not going to have a life changing massage experience. There are exceptions though of course but I repeat, most of these ladies massage skills are non existent. That's said, who can complain, you're really going there to get laid.
Bangkok Oil Massage Shops in Phrom Phong
Where is Phrom Phong anyways?
It's just a section of Bangkok that is not far from Nana Plaza or Soi Cowboy though it is closer to the latter.

You can walk from Soi Cowboy to Phrom Phong in about 20 minutes or simply hop on the Sky Train. It's only 1 stop away from Asoke BTS station to Phrom Phong BTS station.

A lot of guys choose to find hotels in Phrom Phong mainly because there are so many Thai, oil and lotion massage shops that serves double duty as brothels.

Since all of the shops listed below are so close to the hotels you can easily order up out-call service or just walk to one.

And with the ease of access to the Sky Train you can visit commercial shopping centers quickly like Terminal 21 Mall, Siam Paragon, Central World Mall with just a few stops away.

Nana Plaza go go bars are just 2 stops away from Phrom Phong BTS station and the ride is less than 5 minutes.
Oil massage shops do not charge bar fines either.
How Much Is It Going To Cost?
The Cost of Getting a Rub, Tug and More
Every oil massage shop has price a structuring scheme. Once you enter an establishment you'll either be seated and shown a menu or shown one next a counter. Either way a mamasan will assist you if you have any questions. And depending on the establishment you'll be offered a photo album to look through pictures of ladies employed on premise wearing skimpy outfits in slutty poses.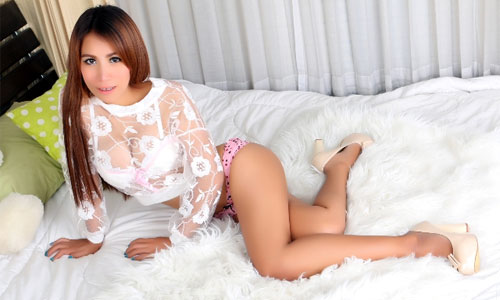 I prefer to look at the ladies up front. Meaning you can request to take a look at any available ladies. The mamasan will call up the massage girls and line them up all in front of you. I know for a lot of first timers, this may seem a bit uncomfortable having all those eyes on you but please relax. For god sakes you're there to have fun! They are not judging you because they already know you are a pervert. You are in the shop looking to get laid with a young hot Thai massage girl right?
Now depending on the establishment you get 3 basic services which cost the least:
Thai Massage
Oil Massage
Lotion Massage
Those 3 basic services cost a minimum of 300THB for a 1 hour massage (again this rate depends on the shop, some do charge more. This is just a base price). If you want a hand job (HJ) it'll cost you 500THB, blow job (BJ) 1000THB, 1500THB for the full service (FS) which gets paid directly to the girl once your time is up.
Some shops offer an all inclusive price to customers. Meaning the price you pay includes the type of massage you choose plus full service sex with your chosen massage lady. All inclusive shops typically ask for payment up front.
From my experience, the best looking girls work in the all inclusive priced shops, such as 101 Premier Massage, Angel Massage and BKK48.
Tipping a massage girl is of course entirely up to you. Though highly recommended if you're planning to see the same oil massage girl in the near future. I typically tip 300THB. If you'd like to tip more go ahead. But I wouldn't tip any less.

The Nuru Gel Massage Experience – Warm Slippery Joyful Fun
Nuru gels are massage oils on steroids. No kidding. This stuff is so slippery that when it is applied all over your body by a young nubile Thai girls hands and body it'll be hard to contain your load.
"Supposedly" these nuru gels are made from seaweed and all natural. But it feels so good all over your body while a girl is riding up on your cock and balls that you wouldn't care if it was made from melted Tupperware.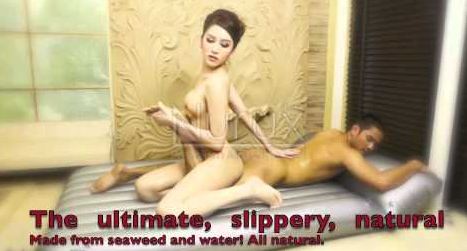 Nuru gels are liberally applied all over your body for maximum sensation while you are laying down usually on a air mattress or a bed covered in thick polyester. I highly recommend not getting up for any reason if there is a lot of gel all over your foot or you'll end up cracking your skull on the nearby Jacuzzi.
But it's slippery, warm and wet which is why it is a lot fun. I highly recommend giving it a go as there are quite a handful of oil massage shops in Phrom Phong area that provide this service at an extra cost though.

The Balls Massage – Getting Your Eggs Scrambled
All those years ago when I first came to experience Bangkok's naughty nightlife I did my research and came across the subject of balls massage. In theory, it sounds all good doesn't it? Well personally, I don't enjoy it much. That's just my experience of course. You might enjoy it. I certainly know a lot of perverts who love it and make it a mission to get their testicles massaged every day.
I suppose I'm a bit sensitive in that area and every time I see a menu that offers 4-hands balls massage I cringe. Because let's face it, massage girls have no clue how our nuts, if not handled correctly can cause our boys some serious pain. Even when the couple of times I asked a massage girl to be a little gentler they'll oblige for a moment but later on they'll go rough again.
But that's just my experience. As I always say you'll never know if you like something if you don't try it. There are many shops all over Phrom Phong that provide balls massage such as Love Teen on Sukhumvit Soi 33. But you'll also find many shops providing the same that I've not listed on my maps in the Phrom Phong area. Chances are while walking around the area you'll stumble upon a sign near a massage shop advertising such services.
If you opt for balls massage what the massage girl does is pour liberal amounts of oil onto your nut sack and move your balls around your scrotum while fondling your cock. This can go on for 5 minutes of longer. It all depends on how much you're enjoying I suppose.

How Many Hours Will I Need?
I usually go for the 1 hour package. Because that's all I need. To be honest these ladies working out of these massage shops can not give a proper massage if their lives depended on it. I suppose if you ask the mamasan which lady gives the best massage she'll pick out a girl that is probably a bit rough around the edges. But seriously, if you're going to an oil massage shop to have sex I wouldn't get all too upset if the massage was not up to your expectations. If you want a real massage by certified masseuse with no monkey business then go to Health Land Spa for excellent and traditional no monkey business massages.
During a one hour massage you have to account for the showers which you take twice. Once when you start and another after you finish and have your spunk cleaned off. In between there's the massage, some chit chat and then getting it on. This is particularly true if you opt for a body to body oil massage. It does take a while to wash all the oil off, especially for nuru massages.
Now if you can screw longer than 1 hour then shoot for the 1.5 hour deal. But for me I can finish in 15 minutes so for me 1 hour is perfectly fine. Only you know what you're body is able to do. Otherwise don't go for the 2 hours even though it's not that much extra. That said, even if you chose 2 hours and say you've shot your load too fast and have 1 hour and 59 minutes to go (just kidding) you can always ask if you can get another shot.
Most girls will give if they like you. Some may compromise and say they'll give a blow job or hand job. But if you pay 1500THB which is what most girls charge for an extra shot they'll go all the way.
List Of Oil Massage Shops In Bangkok, Phrom Phong District
Many oil massage shops also double as spas for example Thonglor Massage. So on their menu you'll see options for salt or fine sand scrubs and other new age hocus pocus upsells. You may also find shops with seaweed or nuru nuru lotions that massage girls rub all over your body.
And it's quite pleasurable. Another added feature to some shop menus are testicles massage where a Thai girl juggles your balls while stroking your rod. Want a finger in your ass while a girl jerks you off? Check out Akane Fashion for a good ol' prostate massage.
All these options and choices may sound like a lot of fun (never had a finger in my ass though) to some but they do come at a cost that is added to your total bill (though I believe finger in the ass is part of the package at Akane).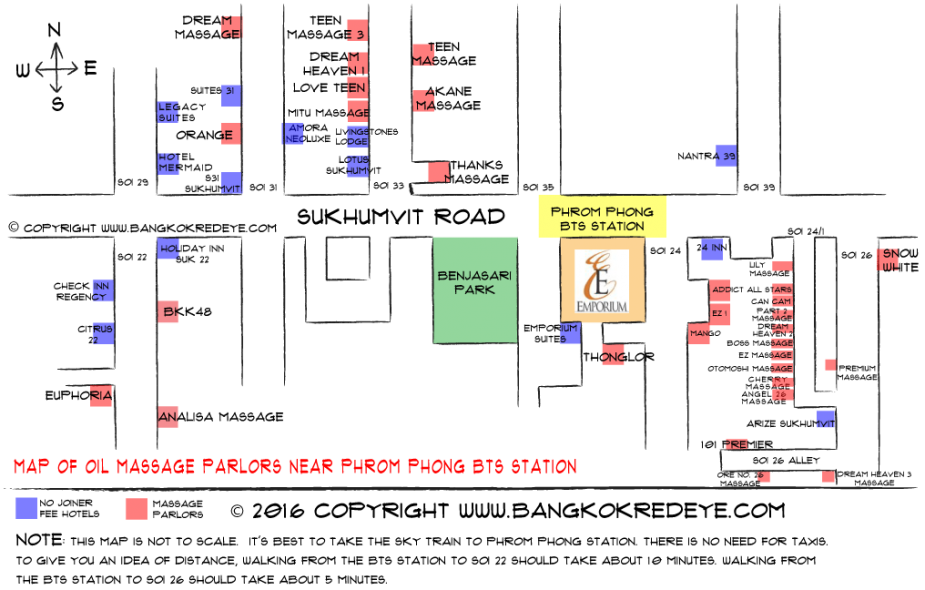 Map Of Oil Massage And Hotels In Phrom Phong
What Goes On Behind The Closed Doors?
Read This And Find Out How It All Works Out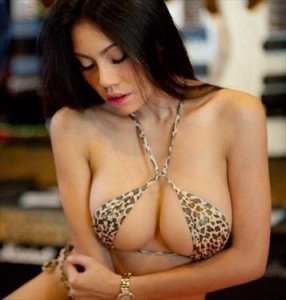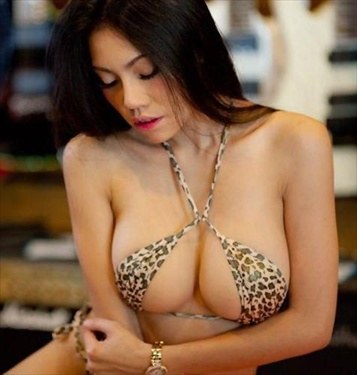 For the first timers here's a glimpse of what goes on behind the doors at of one of Bangkok's brothel massage shops, during a 1 hour oil massage which I normally choose on the menu. Earlier I mentioned that there are shops that charge an all inclusive rate. Other shops charge separately, so for the massage the money you pay goes to the shop's cash register while the price for hj, bj and fs goes directly to the massage girls purse.
I typically go to one anytime between 5pm to 7pm. Because more girls, usually the more popular ones are there about that time. And to me it's usually quieter around that time for some reason, but that doesn't mean there are no customers inside. Just means there won't be much around while you're inside choosing a lady.
Depending on the shop there will be a mamasan or even one of the working girls assisting you. You'll sit down, they'll hand you glass of cold tea or water and take your shoes and hand you a pair of slippers.
Then you're presented a menu with a list of services. There may be a few girls mulling around waiting for customers, chatting on their phones or watching TV.
After you've chosen your course you are presented a photo album. Now you can flip through the pictures or ask to see all of the ladies. Once you've picked a lady then the fun begins.
At any happy ending massage parlors you go to the lady will take you to the room where you get down and dirty. But before you head upstairs to the rooms you'll get a pair of slippers and they'll stow away your shoes or bags if there are lockers.
The rooms are usually small, except for the shops that double as spas. Other rooms may have mirrors and some have jacuzzi if you've chosen one but have to pay extra.
Once you're in the room, the massage girl will turn on the air conditioning, ask you to take as seat on the bed. They leave the room for a little while to retrieve a basket with soap, condom, tissues and what not. Some take this time to use the toilet or have a cigarette before they work on your time.
When she gets back it's off to take a shower. You get all the way down to your birthday suit and the massage girl joins you. She'll soap up your body and wash your arsehole, meat and veg thoroughly. And yes this is enjoyable as you can tease her and if she's in good spirits will do the same to you.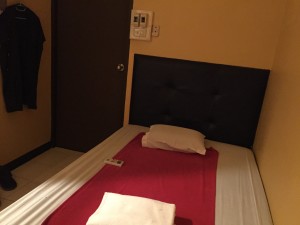 Some ladies will soap up their bodies and rub up and down on you. Or give you a BJ right in the shower. I'm getting a boner just thinking about that. Anyways it's all good and fun. The showers usually last about 5-10 minutes or longer if you're having fun with her.
After that's done it's on to a massage on the bed. Not a lot of girls working in these brothels are massage experts so you'll get a half-assed to mediocre rub down. But it's still a good way to relax a bit and I usually take this time to snooze before the grand finale when the massage time is over.
If you paid for up sells like a balls massage you'll usually get one towards the end of the body massage. After that if you paid you're at an all inclusive massage shop, it doesn't matter if you want a HJ or BJ because you're still paying full price.
If you're at a shop where you pay for sexual services separately to the girl she will ask if you want a HJ (500THB) a BJ (1000THB) or full service (1500THB). After whatever service you've chosen has been fulfilled you'll get another shower time but this time no monkey business.
What Happens If I Blow My Load Too Fast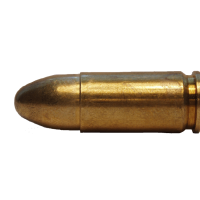 You typically get one shot. However, some joints, such as Akane give 2 shots. But Akane girls only give hand jobs and blow jobs.

Some girls working in 101 Premier Massage offer customers 2 shots. Just ask the mamasans over there and they'll show you which girls do.

But in most cases most oil massage girls only give customers 1 shot. And if you want another shot you are going to have to pay extra. Usually massage girls will ask for 1500THB to give you another round. But you better finish it off before your time is up, or else you're going to have to pay for extra massage time too.

And if you are a one pump chump and you ask a girl for another round for free and she gives it to you I think that's a good time as any to give a good tip. So don't be a cheapskate and do what's right.
Also don't be embarrassed or feel ashamed if you're a one pump chump. The ladies won't make fun of you. Back when I was younger it happened to me lots of times so just laugh it off. If anything they prefer a short romp then guys that go longer.
In Call or Out Call Service?
Off the bat I'm going to tell you it's best to go straight to the shop, rather then order up a girl to your room from any oil massage shop. That's just me.
A lot of the oil massage parlors in the Phrong Phong area represented on my map above have websites. And the photos of the models are I would say 85% accurate. Meaning a lot of the pics have been done up with a little bit of photoshop magic. That said, a lot of the massage girls in most oily massage shops are fairly attractive with good bodies.
And personally, I love going to the shops because you can go and check what girls are available. Because not all ladies want their photos plastered on the web. So you can always ask to see whatever girls are available at the moment by asking the mamasan. Some shops you won't even have to ask, like Dream Heaven Massage on Soi 33, once you choose your massage course the mamasan will call out the ladies to present themselves in front of you.
Some shops, you have to ask to see available girls like 101 Premiere Massage and Angels Massage.
It's really up to your personal choice after all. And whether or not you want to pay 200THB or upwards to have girl delivered to your room for a massage is entirely between you and your wallet.

But if you're staying in a hotel really close to any oily massage parlor I suggest calling up a shop you're interested in and ask them if they are willing to give a discount on out call service since you are so near. They just might go ahead and give you a discount.
Fancy A Three Way?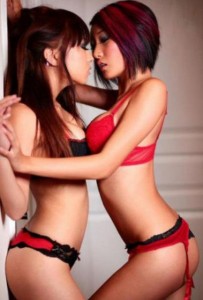 How often do you get the chance to fool around with two girls at the same time on the same bed? Yes, I thought so. So if you're going to come from halfway around the world, you might as well have a go and bang two ladies at once. Or one at a time. You know what I mean.

Many oil massage parlors list on their menu a "four hands massage" and not unless there actually is a Thai hooker with 4 hands what they really mean is there will be 2 girls providing you service.

Now I only know of a few shops that list threesome services for hire. But that doesn't mean that ones that don't have such service listed will not oblige you as long as you're willing to pay for the extra lady.
So don't be shy to ask. I know plenty of guys that go to their favorite massage joints and requests 2 girls. It's not uncommon at all so don't be shy to ask.