Where To Find Thai Prostitutes In Bangkok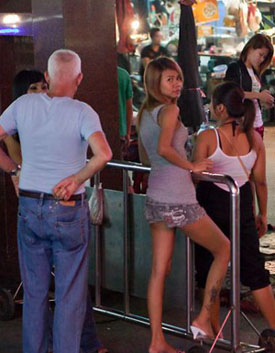 Most first timers to Bangkok's red light districts think go go bars are the only places where they can find prostitutes. While that is certainly true, the real fact is that hookers are all over central Bangkok and not just confined to the red light districts we know about.

Thai ladies working in the pay for play scene are on heavily traveled streets by tourists. For instance from Sukhumvit Soi 4 right by Nana Entertainment Plaza and on to Asoke road by Soi Cowboy have many freelancers plying their trade. And it's no coincidence that many tourists walk on those same streets.

Finding prostitutes in Bangkok is easy. Which is why most sex tourists love to visit Bangkok. Because most of the pay for play scenes are confined in certain areas of the city that are easy to access through the BTS Sky Train or MRT subway systems. And Bangkok is a very tourist friendly city with plenty of English signs clearly marking destinations.

Though prostitution is not only confined to areas where foreigners mainly visit. It is a part of Thai culture and has been for the longest time. And technically the sale of sex is illegal but because it has been integrated into the society for so many years it is tolerated. I live just a little bit off from Sukhumvit where very few foreigners live and there are certain spots where street prostitutes hang around. And their customers are mainly local Thai men.

Though you will not find Thai customers inside Bangkok's go go bars. But Thai men do visit soapy massage parlors that are found up and down Huay Kwang and on the outskirts of the city.

You can find many types of prostitutes in Bangkok. The most obvious are bar girls working inside go go bars. Followed by freelancers (street walkers, hookers). And you can pretty much label any girl working inside an oily massage parlor that provides "testicles massage" and body to body in soapy massage parlors prostitutes too.

It is possible to set a reasonable budget and still have a reasonable good time with a Thai girl. And if you're wondering what is the least amount you can pay for full sex I would place the price around 1500THB and that would be with a Thai freelancers on Sukhumvit road because you don't have to pay a bar fine (500THB to 600THB) to a bar and drinks are optional.

But you can't expect to hook up with a decent looking Thai prostitute for less than 1000THB and expect a great experience. Just like anywhere else in the world Thai prostitutes are firstly business people and secondly opportunists. It's impossible to find an attractive Thai girl offering herself up for 500THB for 1 hour in Bangkok, no matter where you've heard or read it.

Most of these girls may have come from the farm in poorest regions of the country but they are not stupid and will try to make the most money they can in the shortest amount of time.

So you can negotiate with the girls. But don't be disappointed if she won't accept a low ball amount.

And this is something I would like to stress. It is true that the pay for play scene in Bangkok is cheaper compared to the West. Hotels are cheaper. Food and drinks are cheaper. However, if you want an attractive looking Thai girl at a go go bar or freelancer you can expect to pay 3 times as much for their time.
How To Tell A Good Girl From A Bad Girl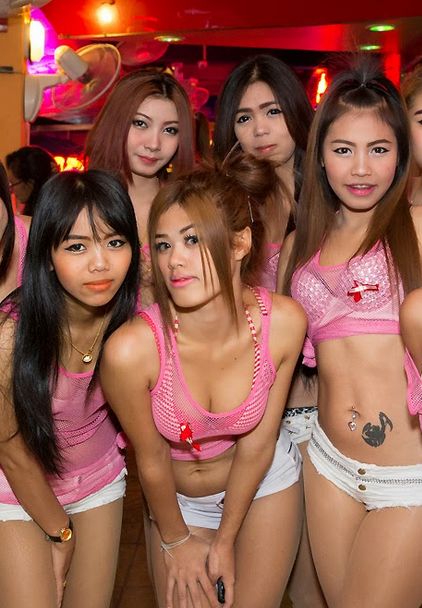 There are a lot of women in Bangkok. Obviously not all of them are all prostitutes. But there are a lot of women working in the pay for play scene.

So how can you tell the difference between a good girl or a bad girl?

Thai women are conservative as dictated by society. So women in Thailand typically dress conservatively. Sure they want to look beautiful and sexy. But they don't want to look slutty either.

But bar girl prostitutes have to dress up as eye candy, like a fisherman's bait because they want to attract possible customers.
Tight mini skirts, a revealing top with push up bra, a fierce looking tattoo or two strategically placed on their bodies are usually a key sign that they are prostitutes.

It's not unusual at all to see Thai prostitutes non-nonchalantly strolling around through malls in tourist centric areas. So in MBK mall and Siam Paragon during the afternoons you can find them. They will often sit alone or with friends somewhere where they can be seen, like at a coffee shop or cafe. They certainly will not approach any man directly. However, if you are certain that she's a hooker by the tell tale signs then you can at least try and make eye contact. If she sees you and smiles back then it's probably safe to make the approach for a chat.

This is especially true at a mainstream bar. Sometimes it can be hard to tell a good girl from a bad girl at a bar where Thai locals and foreigners mingle. The worst thing you can do is go up to a Thai lady and chat her up while her Thai boyfriend is not too far off. That's just asking for an ass kicking.

Thai girls who are not in the pay for play scene will not even look at your direction for a short period of time. Good Thai girls are aware of sex tourists who only want to have sex and leave. Even though prostitution is tolerated in Thailand, hookers are usually a different caste and frowned upon by Thai society. So if you mistake a hi-society good girl (hi-so) for a hooker you'd better make sure she doesn't have a drink on her hand or a boyfriend with a bunch of friends.

Now I sincerely hope that if you feel that the lady is not a hooker then you should back off and not make the attempt. The worst thing you can do is sully a girls reputation. Plus not to mention severely embarrassing yourself.
Finding Thai Hookers in Bars, Clubs and Discos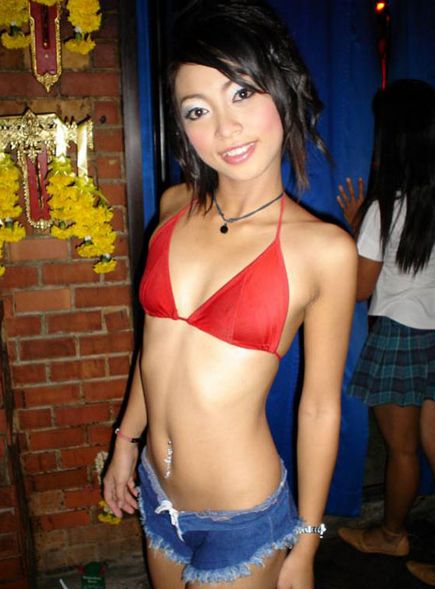 Just like in many mainstream nightlife venues in the West, there are many Thai hookers putting a front in Bangkok's music and dance venues.

Many of these Thai ladies are part time freelancers, meaning they could have a day job somewhere as a bank teller, a make-up artists at the department store or even a university student badly in need of cash. By night they switch over to prostitution to make extra money for that new luxury Italian hand bag or iPhone.

However, there are only certain bars, clubs and discos where you'll find these semi-professional hookers. They go where the foreigners go look for pussy. But they don't just go to any old bar. They mostly go to upscale clubs where drinks cost more because they want customers with money.

That said, you'll also find Thai hookers in after hours clubs but these are mostly full time professional prostitutes. Guess where most bar girls go when the go go bars close at 2am by law. They head to the after hours clubs to make some more money.

Take a look at the Thai freelancers section and you'll find bar and clubs in Bangkok that have many hookers, including where to go find them on the streets of Bangkok. You'll also find out how to organize a threesome in that section as well.
Finding Thai Hookers with WeChat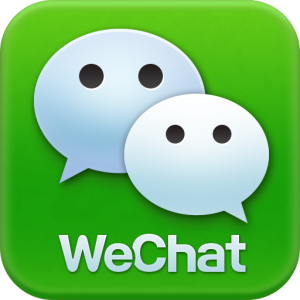 I always make it clear that a mobile phone is one of the most valuable tools you'll need if you plan on hooking up with a lot of women in Thailand. You can easily keep the phone numbers of ladies you've had sex with or can always save the phone numbers of girls you're planning to screw.
But who really talks on the telephone these days right? With loads of chat apps for the cell phone these days it's quite easy to get a hooker to meet up with you while you're taking a dump or jerking off.
These days, I recommend guys download a mobile phone app called WeChat. Chances are, you probably have it already. With this app you can locate Thai hookers and ladyboys.
Because WeChat has a "Discover" people nearby function that also users to find other WeChat users by distance. A lot of hookers have also figured out that it's a perfect way to find new customers.
Now I'm going to point out that not every single user you find on the discover function are ladies in the sex industry. You'll just have to sort out which ones are and which ones will allow you to bang them for the right price.
To do that, be sure to check out their profiles. Some for instance will have cutesy lines like "looking for a good time" or "I need a boyfriend. Do you need a girlfriend?" and these profile lines are usually in English. Then take a look at the profile photo album if you see them flashing their tits it's a good sign they are prostitutes.