1 Night Guide To Having Fun In Bangkok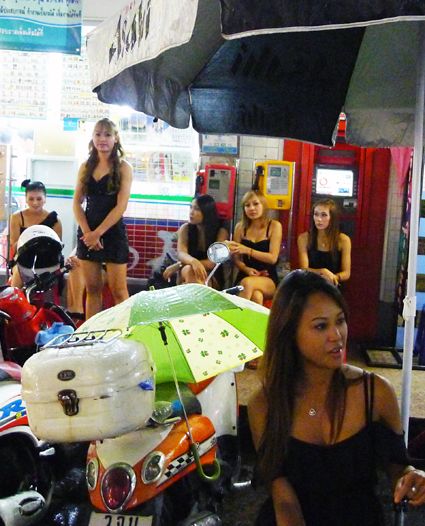 We've all heard the line in the song "One night in Bangkok can make a hard man humble…" It's true. Especially if you think you can drop in and visit all 3 of the city's go go bar districts in one stretch.
And it's even a bigger stretch if you choose to pick up a Thai freelancer (or 2) when you're plane leaves in an hour.
Trying to hurry a visit into Bangkok for the very first time in one night is asking for a coronary episode. To cut it short, you won't be having such a good time or at least as much fun.
Add in the heat and humidity infamous in Thailand and I can guarantee you're not going to have a great time. Believe me, it's no fun heading into a go go bar drenched in sweat and all grumpy. So be realistic about the time available to you.
This 1 nighter guide is designed in mind that you have at least 9 hours to play. If you have at least 5 hours then you might not consider heading over to central Bangkok. But instead head over to the soapy massage parlors near Ratchada for a quickie before returning back to the airport.
The Airport Rail Link Train - The Quickest Way To Get To And From The Airport
If one night is all you have then the city's train system from Suvarnabhumi airport will be your new best friend. It's super simple to use and not expensive at all.

There are only 2 rail lines on the Airport Rail Link leading to Bangkok and back to Suvarnabhumi Airport:

1. Express Line (red color) – 15 minutes to Makassan Station from Suvarnabhumi airport. Flat rate cost of 150THB. 

2. City Line (blue color) – 30 minutes to Makassan Station from Suvarnabhumi airport. Fare cost 40THB.

This train is your best friend when you're short on time because it's the quickest route to the city. Take a taxi you might end the risk of getting stuck in traffic.
Where To Stay In Bangkok For 1 Night Of Fun
"A hotel near the airport or hotel in Bangkok?" If you want to meet Thai bar girls, pickup freelancers at a bar and have a soapy massage all in one night then stay at a hotel anywhere near Soi Cowboy because there is an MRT subway station right next to it.

Basically any hotel near the Sukhumvit MRT subway station is the sweet spot. The MRT train is the best way to connect to the Airport Train (more about this below) so you can get to your hotel quickly and back to the airport in a flash.

Plus Soi Cowboy is very close to Nana Entertainment Plaza. And between NEP and Soi Cowboy you have a wide variety of places to find Thai freelancers, either on the streets or inside bars. Add in a few soapy massage parlors in the area and you will be in the sweet spot for one night in Bangkok. Remember, go go bars in Nana and Soi Cowboy bars open between 6pm – 7pm and close their doors a little after 2am.

Although you can squeeze in a visit to titty bar or two in Patpong you are better off not having to deal with rushing. Rushing just takes the fun out of things. Not unless you really like to sweat because nights in Bangkok can be just as hot during the day, especially from April to late late October, the hot and rainy season.

The Airport Train is your quickest route to Bangkok.  But if you are traveling with a lot of luggage you can always take the public taxi to your hotel. Taxi fare from Suvarnabhumi airport to any hotel near Nana or Soi Cowboy cost around 350THB including airport surcharge and highway tolls. Or you can always catch a taxi at the level 4 departure level to avoid paying the 50THB airport surcharge.

If you must, you can store your luggage at Suvarnabhumi airport's left luggage counter located at the 2nd level passenger arrival hall. At time of writing, the cost for storing one luggage is 100THB for 24 hours.

There are quite a lot of hotels near Soi Cowboy which does not require their guests to pay an additional joiner's fee if they wish to invite a bar girl or street freelancer to their hotel rooms.

So it's highly recommended to stay at a guest friendly hotel near Soi Cowboy and the MRT subway station if you're staying in Bangkok for 1 night only.
Here's What You Need To Know
Airport Rail Link From Suvarnabhumi Airport  operates between 6am – 12am everyday.
Go go bars in Nana Plaza and Soi Cowboy open from 7pm to 2am
Most of Bangkok's oil massage parlors open from 10am to 1am.
1 Night In Bangkok Action Plan
Here's Where To Stay For The Most Action In 1 Night
Book a room at the Ruamchitt Plaza Hotel. There are many Thai freelancers in a bar called Thermae in the basement of the hotel. Girls inside charge 1500THB to 2500THB for 1 hour. You do not have to pay bar fines.
Here Is A List Of Hotels Near Soi Cowboy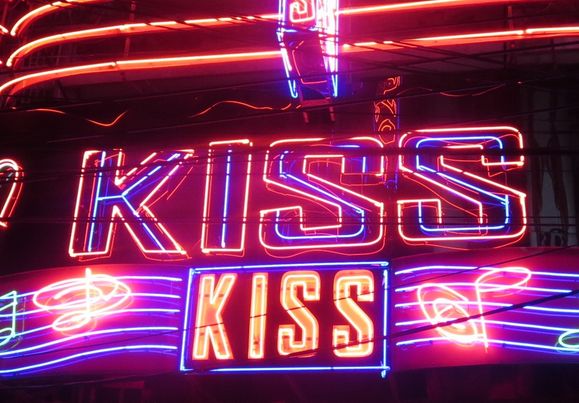 1. Asoke Suites
2. City Lodge Sukhumvit 19
3. Citypoint Hotel Bangkok
4. Darjeeling Boutique Hotel<
5. Furamaxclusive Asoke
6. Fusion Suites Bangkok
7. Grande Millennium Sukhumvit
8. Jasmine City Hotel
9. Sacha's Hotel Uno
10. S Sukhumvit Suites
11. Tai-Pan Hotel
All of the hotels listed above are about a 5 minute walk to Soi Cowboy and about a 15 to 20 minute walk to Nana Entertainment Plaza. Sukhumvit MRT subway station is also a short distance from these hotels.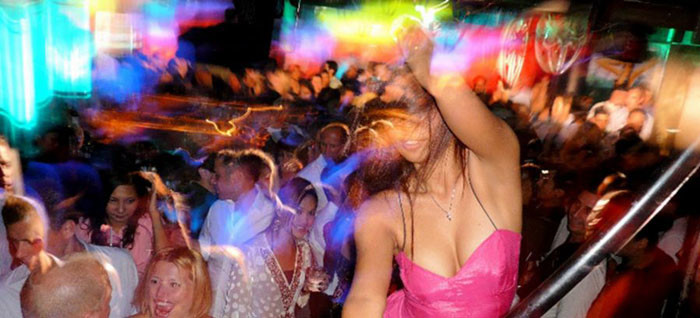 1 Night In Bangkok Action Plan
Once you've checked into your hotel, dropped your bags and showered get ready to head out. Remember, the action in Nana and Soi Cowboy starts around 7pm.
If it's early you can always catch a nap in your room or head out to a beer garden to pick up a Thai freelancer. Beer gardens are usually opened in the afternoons. So if you want some early action there is a beer garden on Sukhumvit road Soi 7. To be honest the ladies working inside are have seen a lot of wear and tear (no offense ladies).
But I have 3 better recommendations for day time action in Bangkok:
1. Visit Eden Club (a threesome/massage parlor)
2. Get an Oil Massage (see below for some popular shops)
3. Visit a BJ Bar
The Eden Club is a very popular establishment in Bangkok where you can have sex with 2 ladies that you choose from a line up. The price for each lady is 2100THB so it's 4200THB total and you get 90 minutes total and can shoot your load up to 3 times.
And the ladies they employ are advertised as bisexual. Sex toys are involved if you choose to use them on the ladies or have them used on you. Anything goes in the pleasure rooms of Eden Club and the ladies have a good reputation for customer satisfaction. They used to advertise on their website that if a customer is not satisfied they don't have to pay. That policy is not there anymore because I'm sure as shit some previous customers must have taken advantage of it.
However, if you don't want to be completely spent before the night is over my second recommendation is to get an oil massage. Of course I'm not referring to the types of oil massages you'd take your mother in-law to.
There are many oil massage shops where you can pay around 800THB for a 2 hour oil massage and 1500THB for full sex. There are a lot of sex massage parlors near the Phrom Phong BTS station, which is next to the Emporium Department Store, so it's easy to find.
If you are staying at a hotel next to Soi Cowboy like I've recommended and fancy a massage with happy endings, here's what to do. Head to Asoke BTS station abd take the 2 minute train ride to Phrom Phong BTS station. It's only one stop away and the fare only cost 15THB. Alternatively you can sweat your balls off by taking a walk to Phrom Phong station in about 20 minutes.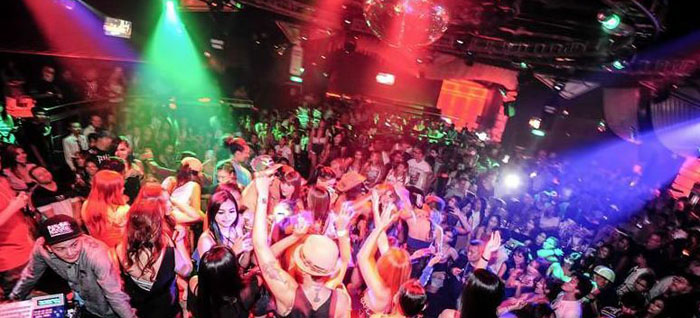 Here are 4 oil massage parlors I recommend:
1. Akane Fashion Massage: Located on Sukhumvit Soi 33, walk down about 75 meters and you'll see a sign for Akane on the right side. Some cute looking girls there. But there's a catch. There's no sex. Well at least not in Bill Clinton's dictionary. They only give hand jobs which are included in the flat rate massage price. Blow jobs (with condom) is on the menu too by paying a bit more.
After sitting down you'll get a cold drink and hand towel along with a short menu with the options. A 70 minute lotion massage with a hand job at the end is the least expensive at 950THB. There's a 2 girl option for 50 minutes that costs 1100THB which includes the covered blow job.
Once you choose what you want the Mamasan claps her hands and at least 6 or 8 girls appear in short black skin tight dresses and red blazers (okay, it's not that dramatic). After you've chosen your girl they'll collect your wallet and other belongings in a locker and hand you the key. Because your designated massage room has no locks and you have to undress and leaving everything (including your underwear) in the room and get a shower first with the help of your masseuse. You'll get a towel of course to cover up. Afterwards the massage proceeds. Massages are rather short because the girl will usually get your rocks off within the first 20 minutes with a hand job. But no worries. Akane girls give their customers a chance to shoot a second round.
There is another Akane Fashion Massage parlor right by the Chidlom BTS station, which is just 3 short stops away from the Asoke BTS Station near Soi Cowboy. Service there is totally different because girls working their play with your arsehole. I'm not kidding. They give rim jobs too. They'll even insert fingers in your asshole upon requests. Check out Akane's Fashion Massage maps for detailed information on how to get to both branches.
2. Love Teen Massage: Also located on Sukhumvit Soi 33, almost opposite from Akane Fashion Massage. Only difference is at Love Teen Massage you can pay to get laid for 1500THB on top of the actual massage service which starts at 500THB for the hour. I noticed some customers have to pay everything up front and some have to pay afterwards.
You get to choose the lady from a photo album book. I personally rather see the girls myself up front. They will oblige and take you to where the massage girls are waiting in another room. I highly recommend checking out the ladies in person rather then looking at a photo album.
There are no lockers in Love Teen Massage. But I've never heard of any theft nor lost anything personally. However, just to be safe don't bring too much cash with you or anything so valuable you can't lose.
3. Thonglor Massage: Located directly next to the Emporium Shopping Mall (a great place to watch pretty Thai girls I have to add). Advertised as the cleanest massage parlors. I have to agree too. It actually looks like a spa and they do provide spa services like facials with special creams and lotions. Almost looks like a legitimate massage parlor that you can take the mother-in law to.
They have a big line up of girls however all of them do not show up at the same time. I recommend checking out Thonglor Massage's website because they have photos of their massage girls, as well as a map to show you how to get there.
4. 101 Premier Bangkok Massage: Located right by Sukhmvit soi 26. This place is awesome and I highly recommend a visit. Like many other oil parlors you can reserve your massage girl ahead of time by making a booking on their official website. Check out my recent visit on my blog post here. Girls working in 101 Premier are very pretty. So if I was short on time, take a look at their website and find a girl you want to get with and reserve her.
I also want to add that oily massage shops close are 12am. But last call starts around 11pm.
Nana Entertainment Plaza And Soi Cowboy GoGo Bars
As unique as both red light districts are, NEP and Soi Cowboy's main goals are to get customers laid while making lots of cash off of said customers. Read up on bar girl rates to find out a base price for hiring hookers in Bangkok.
There are quite a lot of bars on both districts. However there are a lot of bars that you can skip. Which makes it easier to check out the best ones in 1 night only. Though 2 -3 nights would be ideal.
Remember: The distance between NEP and Soi Cowboy is only a 10-15 minute walk along Sukhumvit road. To get to either red light districts quicker take the taxi. Cost about 35THB with no traffic. So if you have only 1 night here are the bars I would check out first:
Recommended Go Go Bars to check
out at Nana Entertainment Plaza:
Rainbows 4 – 2nd floor (very popular, girls on the left stage are topless )
Rainbows 1- 1st floor
Angel Witch – 2nd floor (check out their girlie shows, starts around 9:30 – 10:00)
Spanky's Go Go Bar – 2nd floor (has some pretty good shows too)
Las Vegas – 3rd floor
Billboard – 3rd floor
If you like Thai ladyboys here 3 go go bars to
check out inside Nana Entertainment Plaza:
Cascades – 3rd floor (a mix of mostly post-up with some pre-ops)
Casanova – 2nd floor (mostly pre-ops with some post-ops)
Obsessions – 1st floor (mostly post-ops with some pre-ops)
Soi Cowboy Go Go Bars:
Tilac Go Go Bar
Baccara Go Go Bar
Shark Go Go Bar
Spice Girls Go Go Bar
After Skool Bar – Blow job bar
Cockatoo – the only all ladyboy bar in Soi Cowboy
Soi Cowboy Bar Prices
Beers: 120-180
Bar Fines: 500-600
**Short Time: 1500THB – 2500THB
**Long Time 4000THB – 7000THB
**Negotiable
Nana Entertainment Plaza Gogo Bar Prices
Beers: 120-180
Bar Fines: 500-600
**Short Time: 1000THB – 2500THB
**Long Time 3000THB – 7000THB
**Negotiable
Is That All There Is To Do In One Night?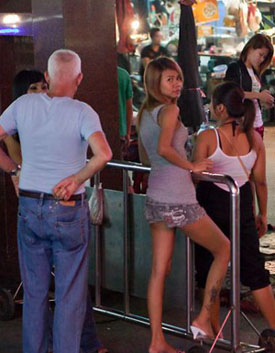 After running around on a sexcapade and you feel like you've still got some energy in reserves to run an extra goal how about looking around for street hooker?
Nana Hotel's parking lot is the place to be if you want the most choices of Thai street hookers hanging out in one area.
Even though I think after going through oil massage parlors and running around go go bars, hiring a freelancer might just be too much.
So if you really are content on hiring out a freelancer until early dawn before your flight leaves then it's best to book a guest friendly hotel near Nana Hotel's parking lot.
Because I know there are many guys who don't like paying those pesky bar fines as required from go go bars. And sticking strictly with freelancers can help stretch your budget.
And Bangkok does have a lot of street hookers all around the Sukhumvit road area which is not far at all from Nana Plaza. But while one night could be sufficient with two nights in Bangkok you can really fool around with more Thai freelancers.
Feeling Hungry
Dinner? Would you rather get laid or fed? Just kidding. If you're like me and need to stuff your face because of low blood sugar there are so many food choices all over the city's red light districts.

If it's the evening time and you're done having your pipes cleaned at Eden Club or an oil massage parlor you might just be hungry. I recommend grabbing a bite before heading out to Soi Cowboy or Nana's go go bars for happy hours, which usually starts around 7pm.

You've got a whole lot of dining options if you're staying at a hotel near Soi Cowboy. Obviously there is Thai food. But there's also Italian, Korean, and Mexican all next to Terminal 21 shopping mall. It's a huge center right on the corner of Sukhumvit road and Asoke road. Definitely try the food court at Terminal 21 on the 5th floor.

If you're the kind of guy that doesn't want to try anything new there is a 24 hours McDonald's in the Robinson Department store across from the Sheraton Hotel on Sukhumvit. It's easy to find.