Red Eye Travel Guide - Your Companion To Bangkok's Red Light Districts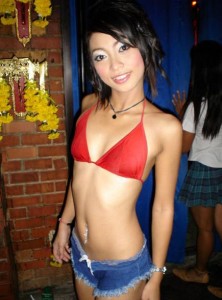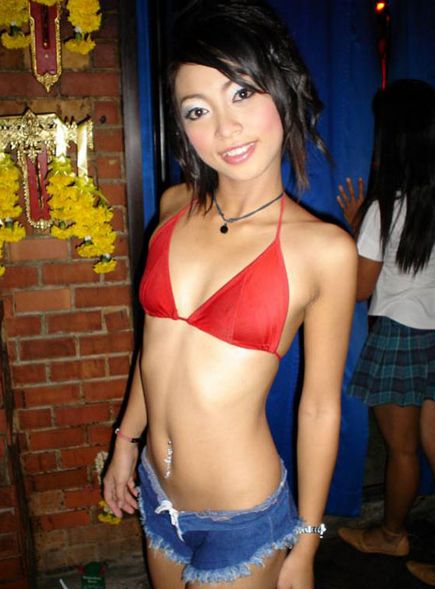 You can actually accomplish quite a lot if all you have is 1 night to visit Bangkok. And when I say 1 night I mean 7pm to 2am which is around the times go go bars open and close.
But there is a major disadvantage if you have so few hours. And that is you can't really sit around and wait for a good looking girl to come by.
There's nothing more disappointing then rushing over to a well known go go bar and finding out that all the best looking girls are bar fined. And who knows when they'll be back. And the clock is ticking…
With 2 nights you can take your time and cruise the scene and even check out some Thai freelance hangout spots. Pay a visit to a blow job bar and more. And of course head over to Huay Kwang district where you'll find the better soapy massage parlors that I recommend.
3 nights is an ideal time frame for an in-depth look at more go go bars and to check out more clubs and bars. But the real advantage of having more time is you can wait around for better looking bar girls, freelancers or massage girls. You can survey the scene longer.
You can even head over to one of Bangkok's after hours clubs and take down a few phone numbers of girls that you want to see in a few hours or want to see during your next trip to Bangkok.
The time line set in this guide, particularly if you have only 1 night is based on a 12pm arrival in Bangkok to 2am, which is the time most go go bars close. Your time could be shorter so feel free to customize it.
As a general rule of thumb I recommend 8 to 9 full hours for a productive 1 nighter. Though you can get away with at least 5 hours by targeting a specific district, for example a soapy massage parlor in the Huay Kwang District. Or just go to a go go bar center like Nana Entertainment Plaza or Soi Cowboy.
Now if you only have a few hours to play in Bangkok after arrival to Suvarnabhumi airport then it's probably best to save your energy for when you have more time. If you want to head into the city for some fun you will need at least 5 hours. Which does not include checking in at the airport. So think about your time carefully because there are really not a lot of cash for sex options near Suvarnabhumi and Don Mueang airports.
And there are no real red light districts near the airport's hotels. There are small massage parlors though but you won't get laid. Most provide hand jobs only. And the girls available are not attractive at all so save your money and head into the city for a better time.
You'd be surprised that Bangkok is very easy to get around with plenty of English signs. So there is no excuse to stay far away from the nightlife centers. Whether your time frame is limited or not the info found on this page will set you on the right foot.
Find Tips On Where To Stay To Have The Best Time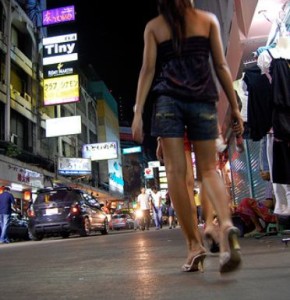 The biggest mistake you can make on visiting Bangkok's red light districts with a short time is staying far away from Silom or Sukhumvit districts. And even if you are staying in the city for several days or more it's still a good idea to situate yourself in the best location with everything in walking distance.
Ideally you want to stay in Sukhumvit because that's where Nana Plaza and Soi Cowboy are located. Patpong is located in Silom district. But Sukhumvit district has the most hotel options for all budget types.
Another reason why Sukhumvit area is a strategic point is because it's close to the Makkasan Airport Rail Link station, in which you can connect to with the MRT subway line at Sukhumvit station.
Even though hiring a taxi in Bangkok is cheap you don't want to rely on one to get around. You may come across drivers that refuse to turn on the meter or pester you to go to a place you don't want to go.
I see a lot of people who book hotels out in the middle of nowhere in the city because the rates are cheaper. But they end up spending money on taxis back and forth and wasting time away while a sweet honey could be sitting on their laps a few steps away from a good hotel on Sukhumvit road.
Hotels near Bangkok's nightlife are slightly higher. However, you can get a 2 star hotel for around 1000THB ($30USD) and it's right between Nana and Soi Cowboy go go bar. Take a look at my bar girl friendly hotel page and you'll see many 2 to 5 star hotels with price ranges that most travelers can manage easily.
5 Hour Layover Plan
If you've got 5 hours during evening hours in Bangkok you can have some fun and still make it back to the airport fast. The best course of action is to head to Huay Kwang for a soapy massage.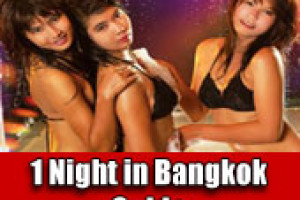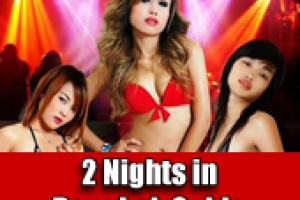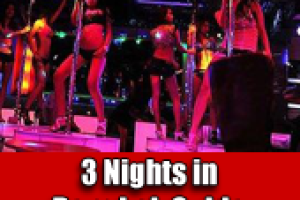 Sukhumvit Road outside of Ruamchitt Plaza Hotel
Learn What's The Difference Between A Soapy And Oily Massage
Oil massage parlors are typically smaller and found in the smaller lanes and alleys in Bangkok, as you'll see on a map here that the most are concentrated in the Phrom Phong section of Bangkok. These types of business, depending on the physical location employ around 20 ladies because they have around a dozen rooms.
Though some claim to employ 65 ladies during the weekends such as Angel Massage on Soi 26, but Angel is a much larger shop. Note that oily massage parlors' main core of customers are foreigners. Which is why every shop have a list of sexual massage service menu in English and Japanese. And the prices and duration are also clearly listed as well. And typically today, most oil massage shop prices are all inclusive which means massage and sexual services are lumped into one price.
However, if you come across a massage shop in the Sukhumvit area that doesn't officially offer sex services you will have to pay for the massage and any sexual services separately. So whatever the cost of the massage is you pay at the counter. And the extras you want such as a hand job that typically cost 500THB, a blow job cost around 800THB and full on sex cost 1500THB is paid directly to your service girl.
To be honest, it is best to stick with oil massage shops that are full on brothels such as the ones listed on my oil massage section because the girls look much better.
Soapy Massage Parlors are larger establishments. Much larger. Part of the soapy appeal is customers get a body to body rub down in a bathtub or a jacuzzi. So as you can imagine the place better be big because it has to have a lot of bathtubs on the premise. A major center of soapies are found off in the Huay Kwang area. You can check out a map here for list of easy to find soapy parlors in Bangkok.
Typically soapies employ 3 categories of ladies:
Fishbowl
Sideliner
Models
Fishbowl: Back in the hey day, ladies working in the fishbowl was a soapy's main attraction. Not so much today and I'll explain why later. This category of massage ladies sit behind a glass enclosed room. Today, fishbowl ladies' rates start at around 1800THB in Bangkok for 1 hour and 30 minutes. Ladies working in the fishbowl section provide more service too. Aside from sex, you get a massage too.
Sideliner: Ladies working in the side line section are mostly part timers. So they have day jobs but at night or on weekends they'll work as part time prostitutes inside a soapy. The ladies in these sections will give you a soapy bath in the tub but more often enough you won't get a massage. And even if one was provided it's all not too good or not long enough.
Why? Well one reason is sideline girls are usually better looking or younger. So they don't want to do extra work except get their customers to shoot their loads without much fuss. But you'll be paying for their looks of course. Sideline girls on average start at around 2200THB in most soapy establishments.
You'll often find sideline girls sitting on sofas or benches at a lounge section. They are all bunched up together so unlike fishbowl girls, sideliners are out in the open area.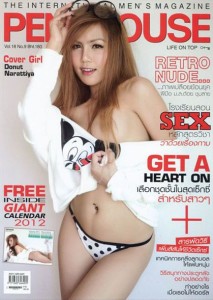 Models: So the ladies working in the model section are the cream of the crop and highly prized. Most venues with models available are very popular with Thai clientele. For example some models, particularly ones that have been on the cover of Thai Penthouse magazine found in Utopia Entertainment Massage have a 2 week long wait list. If you have the patience and cash to bang a former Thai Penthouse pet go for it.
Yes models do cost more but you get what you pay for which is looks. Not every soapy have magazine grade models but most will have ladies with model looks. And these ladies are usually separated from fishbowls and sideliners. Models are typically found on a different floor. Or to use Utopia Entertainment Massage as an example if you want a model you have to make a reservation. They'll show you a photo album and you pick out a girl you want and they'll check the schedule to see what day she's available. Don't be surprised if you have to wait at least a week. And be prepared to shell out at least 6000THB and don't be surprised if you see a price tag of 10000THB and up. And that's for 45 minutes of her time.
Models working in soapies are usually tall, fair skin and of course young(ish). And most major soapy parlors are visited by local Thais which is why the parking lots of these establishments are full at night.
Those are the 3 categories of girls working in soapies but there are sub-categories. Sometimes you'll find some ladies labeled with and L, S, V or whatever. It's bull crap. Just remember this –  Fishbowl girls provide the most services but cost the least. Sideline girls cost slightly more but you get better looking girls though maybe not as much massage service. Models cost a lot and are attractive but it's just a wham bam thank you mam deal so don't expect a massage.
Taking Photos and Videos of Your Nightly Conquests
Is it okay to take photos and videos?
We all get so excited when we're in a go go bar or massage parlor that we feel like we want to take photos and videos to share with your fellow perverts back home. It's so tempting and easy because these days anyone with a decent cell phone can accomplish both. As a rule of thumb, no photos or videos are allowed to be taken in any business participating in the cash for sex industry.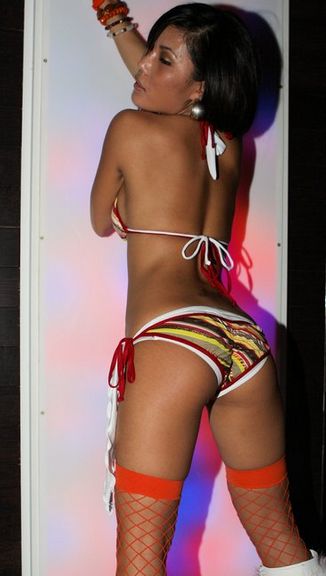 Many establishments have explicit signs declaring no photos and videos near the entrance of the premise. I know you've probably seen many videos of go go bars made secretly on youtube (such as the ones I display on this webiste) and such but if you get caught I don't know what bar management will do. In most likelihood they'll ask for money and make sure you delete the photo or video in front of their eyes.
But if you bar fined a bar girl or picked up a Thai freelancer on soi or at a beer garden you can ask the lady if she'd let you take a photo as a souvenir so you can jerk off at it back home. But it's not going to be free of course. Most Thai girls working in the sex industry are surprisingly shy especially in front of one whom is essentially a stranger.
What you want to pay for that photo or photos is entirely up to you. But it really depends of course on what kind of photos you want. If you want a photo of your hooker in full clothing it won't cost that much extra. Maybe a few hundred Baht or so. But if you want her in the nude or in her panties it'll probably cost roughly from 500THB to 1000THB. Don't be surprised if some ladies ask more.
Shooting a personal video is an entirely different factor and a huge expensive tourist souvenir which means you'll have a harder time to convince a Thai hooker unless the cash amount offered is big enough to loosen her inhibitions.
You will come across ladies who do not want their photos taken or a video made in fear it'll be spread around on the inter-web. It is a legitimate concern. I don't blame them. So if they do not want their photos taken inside your hotel room please respect their decision and don't press them.
My opinion is don't bother asking the ladies for nude photos or ask them to make a sex video. That's just my take on this subject.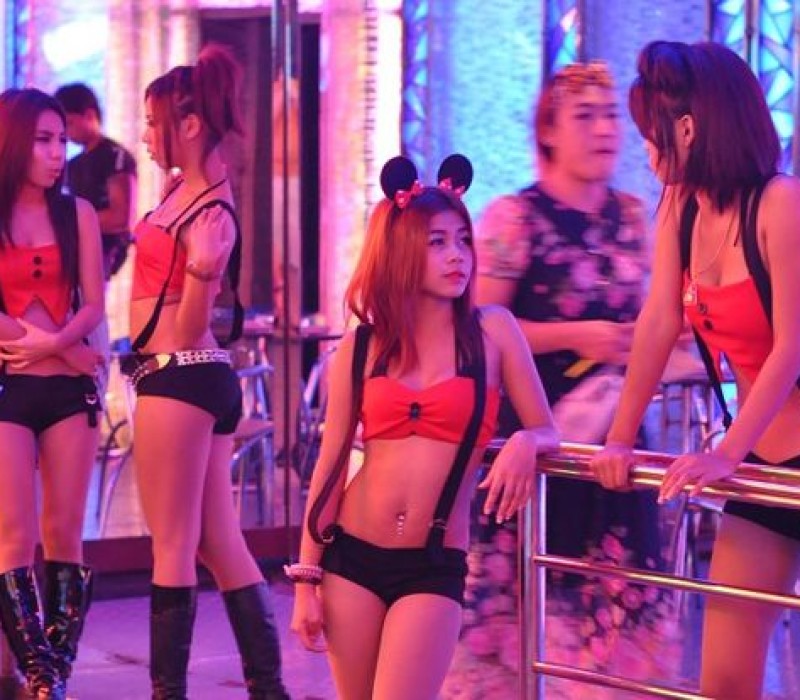 Jam Packed With Information For Enjoying Bangkok's Nightlife
While you're checking out this website you're going to see that there's a lot of information. And all this information about Bangkok's red light districts can be overwhelming.

If you're reading this and it's going to be your first experience in Bangkok's nightlife I know your first instinct is to cram as much visits to go go bars and massage parlors in a short span of time.

My advice is to take it slow and easy. If you only have 1 night or half a night you should pick a few places like a go go bar, a massage parlor or a BJ bar and just stick with a plan. Don't overload your itinerary because I can guarantee that you're not going to have a good time.

The goal of this website is to show you where to play and stay in Bangkok's crazy red light districts whether you have a night or even a full week!