Are There Hotels In Bangkok With Hookers?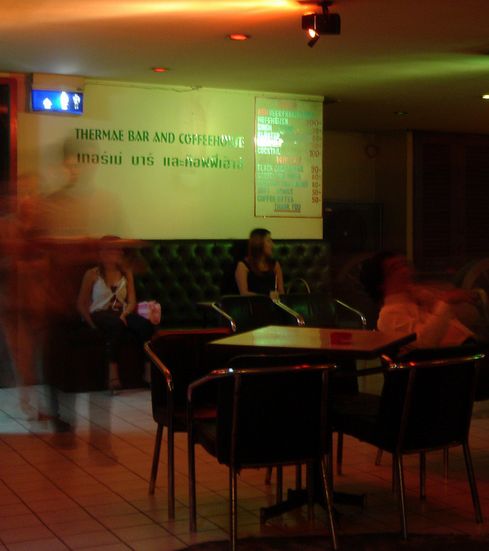 For anyone who doesn't want to head out too far from the comforts of their hotel in search of the ladies then here are a handful of hotels where one can find prostitutes just a few steps from the hotel doors.

These are also perfect hotels to stay in if anyone arrives in to the city right after go go bars or any other bars brimming with Thai prostitutes are closed. Below you'll find a short list of hotels where you can find action and even after hours clubs.

And my list of hotels below are also close to sections of Sukhumvit district where many hookers stand around. Thai, African, Russians and even ladyboys can mostly be found near hotels on Sukhumvit soi 4.

I just want to clarify that hotels do not have anything to do with any prostitutes working in or around the property. That said, it is possible to to ask bellboys or doormen if they know of any call girls. Chances are they do, particularly at hotels near the Patpong, Nana and Soi Cowboy.

But I would advise against having total strangers bring hookers to your room. For one thing, what if they bring a horde of ugly Thai hookers at your doorstep? There are all kinds of things that can go wrong. Because you're relying on the bellboy's taste in women. Which may or actually be entirely totally different than yours. Only you yourself will know what you like and dislike.

Personally I never rely on anyone but myself.  And you'll be saving yourself some money too. If you ask a hotel bellboy to get score you some hookers, guess what? Part of that pay for play payment not only goes into the hookers purse but also into the bellboys wallet.

Some guys, especially first timers may be scared to get out because they think Bangkok is dangerous. And that scam artists and thugs are out in every corner waiting to swarm on unsuspecting tourists. It's not like that at all. There are many tourists throughout Bangkok's red light districts so safety is not a big issue unless you are careless, like flashing your money or being absolutely drunk and wasted. That's just making yourself a target. Keep your wits together, don't talk to strangers that approach you and you'll be fine.

Even though the hotels listed below are prime spots for finding Thai hookers you should still get out and about and enjoy what the city has to offer.
Be Smart Choose a Hotel In the Red Light Districts
If you're coming to Bangkok to enjoy its popular go go bars and massage parlors, you might as well stay near the red light districts.

So don't pick a hotel in an area like Chatuchak where the famous weekend market is located. Sure it's still within Bangkok but it's still far from Soi Cowboy, Nana and Patpong.

I would definitely recommend against staying at Khao San Road. Yes, I know there are a lot of very cheap hotels in that neck of the woods.

However, Khaosan Road is far and the money you spend on taxis getting to a red light district and back could've went to getting a hotel room just across the street from Soi Cowboy and Nana Plaza.
Ambassador Hotel
Address: 171 Sukhumvit Soi 11
Room rate: 1600THB to 2200THB
Ambassador is between Soi Cowboy and Nana Plaza, around 10 minute walk.
There are 2 after hours clubs for hookers. First is BASH club across the hotel and Climax Club in hotel's basement. Read reviews and check for discounts
Heaven@4 Hotel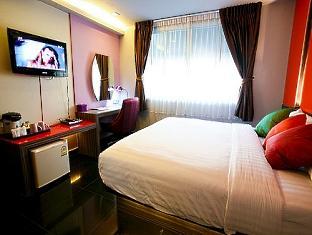 Address: 20/3-4 Sukhumvit Soi 4
Room rate: 1500THB

5 minute walk to Nana Plaza go go bars plus many Thai freelancers can be found up and down soi 4.

A lot of ladyboys near this hotel and there are a handful of Thai hookers downstairs at the hotel bar. Read reviews and check for discounts
Paradiso Hotel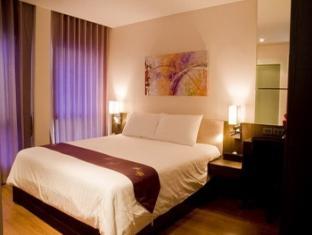 Address:1/11-12 Sukhumvit Soi 10
Room rate: 1500THB
10 minute walk to Soi Cowboy go go bars, 5 minute walk to Thermae or Insanity Club for freelancers. Also Lollipop Blow Job bar is 1 minute walk from entrance of Paradiso. Read reviews and
check for discounts
Ruamchitt Plaza Hotel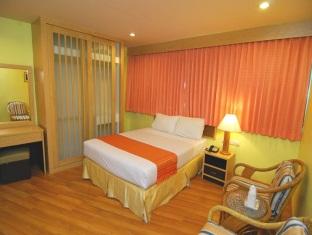 Address: 199 Sukhumvit Soi 13
Room rate: 1650THB
Thermae Bar has many Thai freelancers and it's right in the basement of the hotel. Ruamchitt is also between Soi Cowboy Nana. This is a very popular budget hotel because of location. Read reviews and check for discounts
Wellness Residence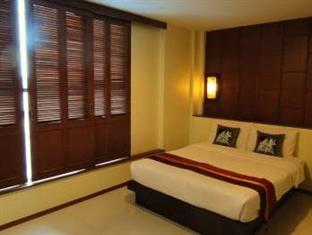 Address: 4/56 Sukhumvit Soi 21
Room Rate: 1200THB

A popular hotel that is only 50 meters from the Asoke entrance of Soi Cowboy's go go bars.

Read reviews and check for discounts
Ramada Suites Hotel Bangkok
Address: 22 Sukhumvit Soi 12
Room rate: 3600THB
The Ramada is a 100 meters from Insanity Club and a soapy massage parlor named Darlings.
Read reviews and check for discounts