Best Areas To Stay In Bangkok's Red Light District
I know a lot of people want to know which hotels near Nana Entertainment Plaza and Soi Cowboy allow bar girl visitors. Especially for first timers taking a trip to Bangkok and need a strategically placed hotel to hire Thai freelancers and oil massage girls to their rooms.
Want to take a Thai ladyboy back to your hotel room? No problem at all, the hotels listed below are perfect places to stay while you mess around.
If you want to enjoy Bangkok's red light districts thoroughly then the best place to find hotels that allow hookers to visit is right in the Sukhumvit district. And that's simply because Nana and Soi Cowboy are located there with very easy walking distance from one to the other.
Because you not only have a lot of choices for budget no frill hotels, but also serviced apartments to full service big shot hotels in Sukhumvit to pick and choose from
There are hotels in Bangkok that do charge a fee for taking unregistered guests (and I am referring to Thai hookers). And it's not because these hotels want to protect their clean image. These fees are a penalty for having an unregistered guest stay at a room overnight or even for a short 1 hour period.
Such a fee can be as little as 500THB or up to 1000THB depending on each individual hotel's discretion.
Luckily, there are hotels that do not charge these fees. Rest assure that every hotel listed below are guest friendly. And will not penalize you for inviting a prostitute to your room.
Hotels along the Red Light Districts is Where You Should Stay
If you're in Bangkok searching for Thai girls in the sex industry there really is no reason why you should be staying at a hotel in a far location. You're going to see cheap hotel rates for 3 star hotels located far away from the red light districts. Don't let those cheap rates tempt you.
It doesn't make sense to pay extra money for taxis and waste time stuck in traffic. And believe me, Bangkok traffic is ranked one of the worst in Southeast Asia.
There are many hotels being built today near the red light districts particularly Sukhumvit that are guest friendly.
Finding The Right Hotels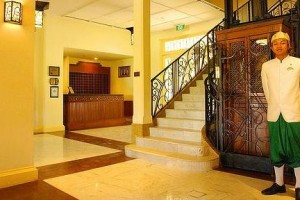 The Top 5 Guest Friendly Hotels In Sukhumvit District
1. Majestic Grande Bangkok
2. Phachara Suites
3. Boss Suites Nana
4. On8 Sukhumvit
5. Sacha's Hotel Uno
Sukhumvit district is considered an affluent area in Bangkok. Many expats or long vacationers live in the area for convenience and of course the famous nightlife.
Tourists of all types stay in the area because there are a lot of businesses focused mainly on foreigners. And I'm not just referring to all the titty bars and massage parlors. There are many restaurants, shops and markets as well.
Why Stay In Sukhumvit?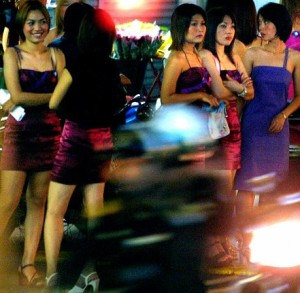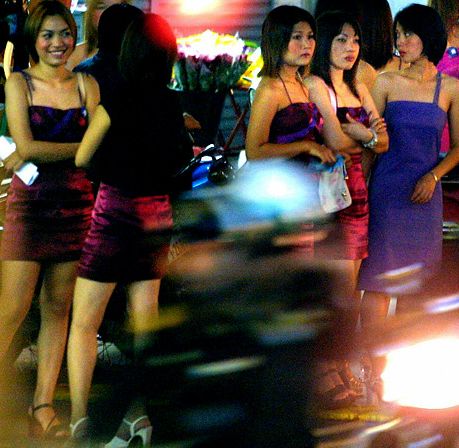 Sukhumvit district is an ideal location to settle in for your sexcapade in Bangkok, especially if it's your first visit to the red light districts.
Nana and Soi Cowboy go go bars are at your finger tips. There are a plethora of bars to pick up freelancers in all types of establishments from tiny beer bars on the streets to big pool bars scattered throughout the the side streets of central Sukhumvit.
And there are 2 soapy massage parlors on Sukhumvit road; Annie's Massage on Soi 2 across from Majestic Grande Hotel and Darling's Massage on Soi 12 right across from the Terminal 21 shopping center.
But the biggest reason why you should stay at a hotel that allows you to take bar girls and freelancers to your room is that the hotel requires your guests to deposit their I.D. cards with security or the front desk. And also it is the hotel's policy to check that the girl is not under-aged. Most importantly, if something bad happens they will know who to look for.
Then there are 3 BTS Sky Train stations that run along Sukhumvit road including one MRT subway line located right on the Asoke/Sukhumvit junction.
Stay at a hotel near a BTS station like Nana and Asok and you can easily get to other parts of the city, particularly Phrom Phong district which is one stop away from Asok station to find many oil massage shops. Or take the MRT subway train at Sukhumvit station and you can be in Patpong red light district in 15 minutes.
Plus the Sukhumvit area has a lot of food options. Many restaurants with varieties of cuisine are at your fingertips from Argentinian steak houses to Arab restaurants with hookahs. If you want cheap and tasty Thai food I recommend heading over to the Terminal 21 Mall's food court on the 5th floor.
So there are a lot of reasons why picking a hotel in the Sukhumvit district is the wisest decision you'll ever make for having fun in the city.
Map Of Guest Friendly Hotels And Nightlife Hotspots In Sukhumvit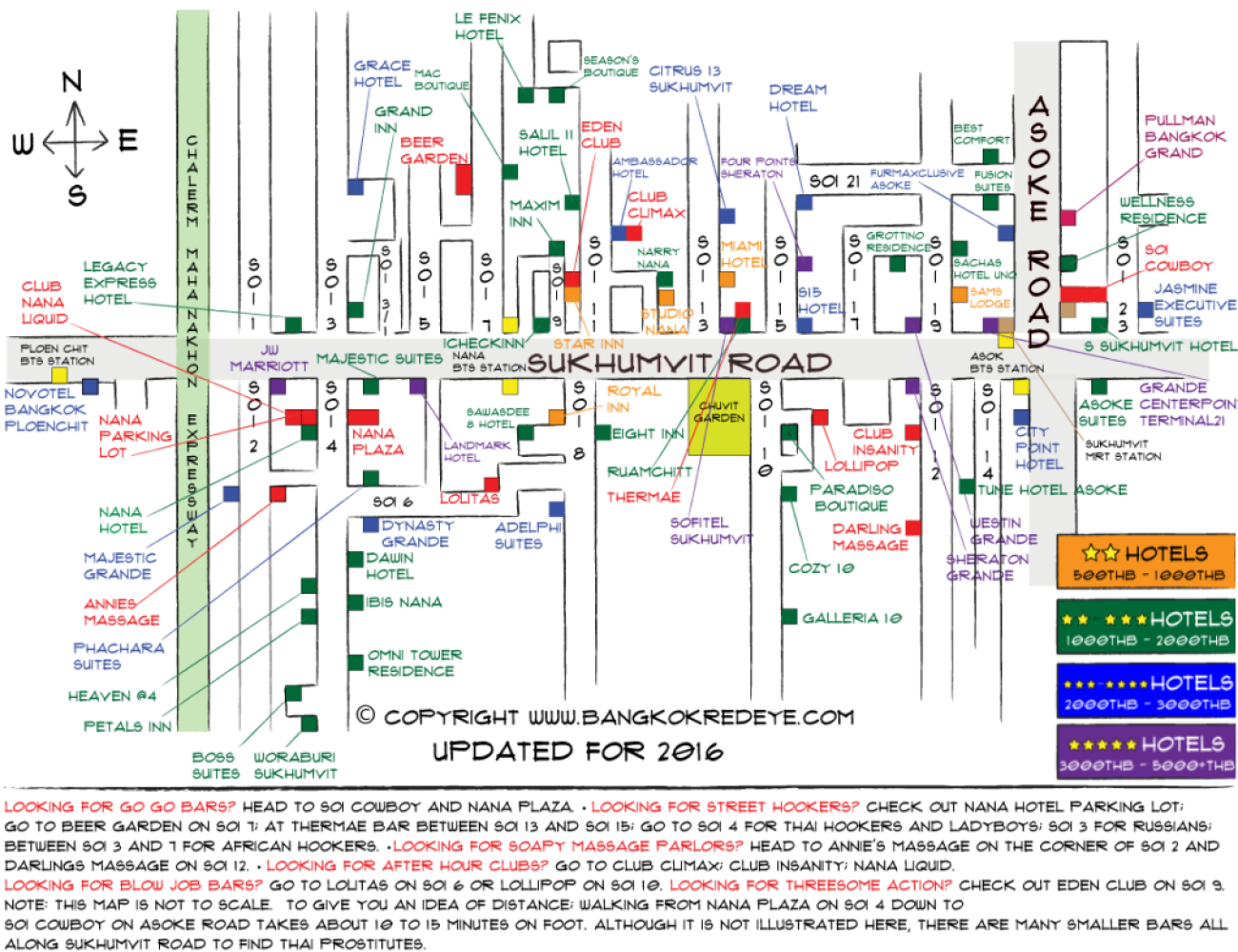 2 Star Guest Friendly Hotels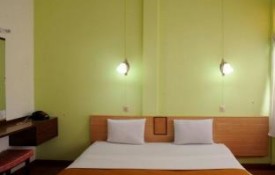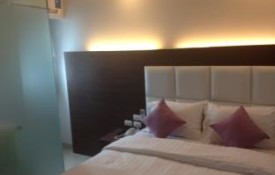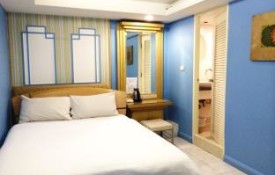 2 star hotels in Bangkok are certainly a good value. Out of the 5 hotels listed here the best in terms of quality is the Sukhumvit Avenue Hotel, it's a newer guest friendly hotel on Sukhumvit Soi 11. Followed next is Miami Hotel which is an old hotel but there's a swimming pool. Sam's Lodge Hotel has a lot of good reviews and highly recommended too for decent quality and super location because it's near Terminal 21 Mall.

Otherwise most really cheap places to stay in Bangkok are a total hit or miss. However, if all you care about is being close to the red light districts these economy class hotels will suffice. So always be sure to read guests reviews to get a good idea of the hotel's quality before booking a 2 star hotel.
2 to 3 Star Guest Friendly Hotels
There are many 2 to 3 star hotels all over Sukhumvit and close to the Asoke or Nana BTS Sky Train stations with price ranges of 1000THB to 2000THB. Many of these budget hotels have swimming pools and most provide a free breakfast in the morning too. I think most visitors will be surprised on how many Thai hotels close to go go bars and freelance pick up spots in the budget to mid range prices are of very good quality. From the hotels listed here, I recommend Galleria 10, Sacha's Hotel Uno and S Sukhumvit Suites.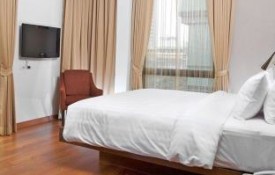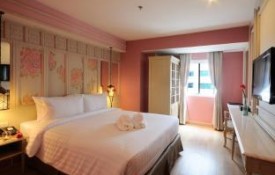 3 to 4 Star Guest Friendly Hotels

3 to 4 star hotels in Bangkok are also an exceptional value. Most of these hotels offer guests access to swimming pool and some also have a fitness center and sauna. Out of the hotels listed above I highly recommend Majestic Grande, Phachara Suites and Novotel Bangkok Ploenchit.
By the way, if you love to eat buffets, be sure to check out the Majestic Grande's lunch Buffet. Only 450THB tax included and you get to feast on high quality Asian and European cuisine.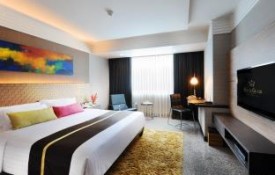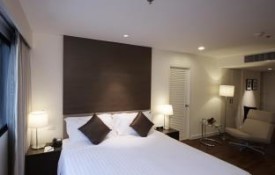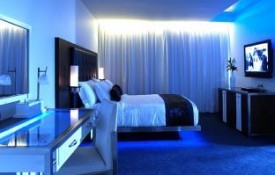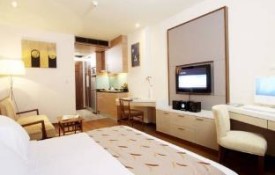 5 Star Guest Friendly Hotels

These eight 5 star hotels are the best known luxury hotels right in Bangkok's Sukhumvit red light district. And you can't go wrong staying at any of these brand name luxury properties. Though if you really want to enjoy some luxury yet don't want to break the bank, I recommend booking a room at the Grande Centre Point Hotel Terminal 21.
Just like to add that there are no such things as a cheap 5 star hotel in Bangkok. I know people will ask me and I'm sorry to say they don't exist. That said, 5 star hotels in Bangkok are an incredible value. By Western standards, $150USD to $200USD for a room at a fancy 5 star hotel is unheard of. Westin, Sheratons, Landmark, Grand Millennium and Sofitel Sukhumvit, are high quality properties in Bangkok.
You really can't go wrong by choosing any of the 5 star joiner friendly hotels listed above and all are located right in the heart of the city's red light epicenter.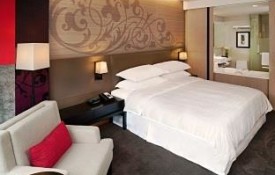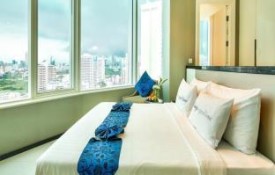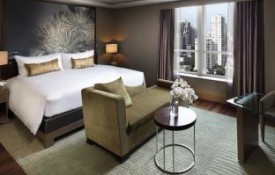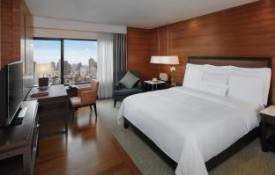 More Reasons To Stay In Sukhumvit
All of the hotel properties listed here are very close to popular red light districts in Sukhumvit. And will allow guests to invite prostitutes; bar girls, freelancers and ladyboys to rooms at no extra charge. This is an advantage especially if you are planning to short time (1 hour) a bar girl. Since you are closer to your hotel you won't have to spend most of the hour getting back to your room.
And for all intents and purposes bar girls prefer when customers stay at any of the hotels listed above because all are close to the bars. And they know that once they hand their card over to hotel security or reception desk they are offered some type of protection since their ID cards are kept along with guests' room information. This is an added bonus for your safety and security as well as theirs.
The other advantages of staying at any of these hotels is because of the Sky Trains that runs right above Sukhumvit road. You'll have ease of access to train stations with multiple entrances. If you stay at a hotel closer to Nana Entertainment Plaza the nearest station would be Nana BTS Sky Train. Over on Soi Cowboy you have entrances to Asoke station. And Sukhumvit MRT train which is a subway is also right around the corner.
Either way, all of the hotels near the city's major red light districts listed above are quite close in proximity to major adult entertainment centers including massage parlors. Making the area a very strategic location for visiting Bangkok's best go go bars and massage shops.
Most Hotels In Bangkok Have Strict 2 Person Occupancy Rule
A lot of hotels in Bangkok that allow prostitutes inside guests rooms have a very strict 2 person per room occupancy.
If you've booked 1 room for yourself and a friend and registered the room under both names, you may have to pay a joiner fee for that bar girl, even when your friend is physically not present in the room. In the eyes of the hotel, you've broken the 2 person per room occupancy and thus have to pay a joiner fee.
This is true for small to medium size hotels where reception staff are able to remember guests they've personally checked in. So, if you're traveling with a friend together, it is a wise choice to either book a room separately or even better book a room that has two bedrooms.