Soapy Style Body On Body Massage For Men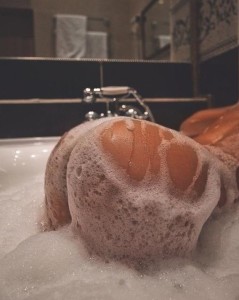 The best areas for a soapy massage are conveniently located near the MRT subway lines that run up Ratchada road through to the end of the Huay Kwang district.
Even though there are a lot soapies spread throughout Bangkok, the ones that are near the MRT stations are the easiest ones to get to. Which is extremely helpful if you have a layover in Bangkok.
But I recommend going to one if you have a layover in Bangkok of at least 5 hours. The least is 4 and anything else under that is cutting it close.
Keep in mind the Airport Rail Link's official hours are 6am to 12am. Which means if you want to catch the last train back to the airport you should at least be on board a train by 11pm.
But if you've got a lot of time in Bangkok then it's a lot of fun to go soapy massage hopping.
Most establishments open around 12pm, some even earlier. But I don't recommend going too early because there are less choices of girls available in the establishment. I also don't recommend going too late either because either the better girls are with customers already or you're getting sloppy thirds or worse for the day.
The best time to visit a soapy in Bangkok is around 7pm. It's the sweet spot when girls have arrived and not too many customers visit that early. Either customers are eating dinner or business people are just finishing up their meetings.
Because these establishments are not exclusively visited by foreigners. Local Thais with a extra spending cash are the bulk of the industries customers. Just look at the cars in the parking lot and it makes sense that not all of them belong to tourists.
The best days to visit are on weekends when the most girls show up for work, especially sideline girls who work at night to supplement their salary at a day time job.
So if you're on a layover in Bangkok I really recommend just visiting the soapy establishments near the MRT Huay Kwang Station. Because it's the closest to 4 massage parlors as you can see on the map. So if you can't find a girl you like in the first place, you can easily walk to the next until you find what you like without wasting too much time.
I also want to add that once you enter a massage parlor you are not obligated to choose a girl and head off to a room. If you don't see anyone that interests you, you are absolutely free to just get up and leave.
From my experience, most papasans and mamasans are not pushy sales people. They have enough customers to sustain a decent salary for themselves.
However, it is possible to come across a pushy sales person and if that happens feel free to get up and go check out another establishment.
When it comes down to it heading over to soapy is one of the best ways to stretch your budget. Because there is no need to pay for a short time room. No need to pay bar fines. No need to pay lady drinks or buy a drink for yourself. Hell, you don't even need to bring a condom as they are provided for you.
Soapies are a really fun experience when the right massage girl is chosen. Especially when you're in the hands of the right girl. Remember to have a cheerful attitude with the lady you've chosen even if there is a language barrier.
Checking out these places can be a lot of fun and I really think it's an experience that guys should try out. Huay Kwang area is easy to find and get to so if you've got the time there's no excuse for not dropping by a soapy parlor.
How To Get To Ratchada From Airport
From Suvarnabhumi airport take the Airport Rail Link to Makkasan station. Exit the station and follow signs to MRT Petchburi station. The ride from airport to Makkasan station is about 30 minutes. The distance from all of the MRT stations near soapy massage parlors are 1-2 minutes from each other.
From Don Mueng airport it's a little trickier because there are no train station connections there. So it's best to take a taxi. However, you may get stuck in traffic. Otherwise with no traffic you can get to Huay Kwang in 25 minutes by taxi.
Is It Necessary To Tip Massage Girls?
This is of course a personal choice. If you have the cash and feel generous, go ahead.

If you feel the service was not up to par, then do not feel pressured to tip.

Personally, I only tip if the service I received is very good. The minimum I give is 300THB.

I've never had a massage girl ask me for extra cash. And for those that I don't give tips to I don't see any type of resentment at all. In most cases I don't think they expect tips but I would assume they'd appreciate it if one was given.
Quick Tip
Remember, if you don't see any girls you like you can leave at anytime. Customers are not obligated to choose a girl.

If you're getting hungry there are many restaurants in the Huay Kwang area.

Somboon Seafood is a big restaurant with good Thai Chinese style food with English Menus.

Or just check out the street side restaurants for quick cheap eats. But be prepared to bring a good Thai-English dictionary.
Getting Laid Couldn't Get Any Easier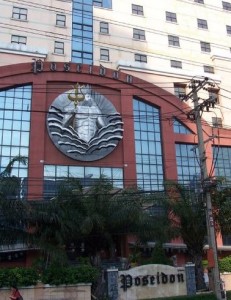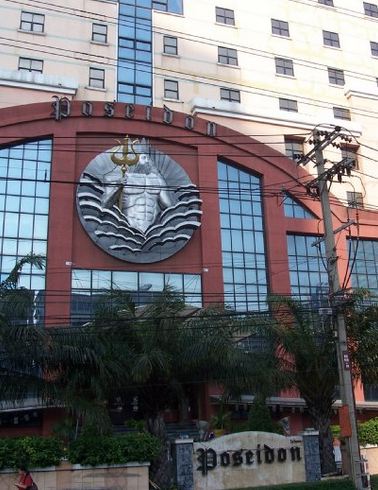 Bangkok is a super easy city for finding massage with happy endings. Many of these establishments are conveniently near the MRT subways stations.

For example Poseidon Massage (pictured left) is due south of Suttisan MRT station, roughly a 5 minute walk.

And all of these massage parlors are in busy areas. As you can see on the map below, some places are near big shopping centers and a short stroll from hotels.

You can also take a taxi. About 5 years back I remember taxis used to get a commission for taking customers to certain establishments. I don't know if that happens today because I either drive use the MRT subways.

But if you must use a taxi and don't want to get busted for paying a taxi commission, I simply recommend having the driver stop at certain points outside of any soapy parlor.

For example, if you want to go to Amsterdam Massage by taxi, just tell the driver you want to go to Grand Mercure Fortune Hotel. If you want to go to Nataree or Emmanuelle, just tell the driver you want to go to Emerald Hotel.
Places And Prices
Once you've chosen a girl that you like you are required to pay up front. Soapies do not charge bar fines.
1. Alaina Massage – New massage parlor. Same owner as Nataree Massage but rooms are in much better condition. However, Nataree still has the most ladies inside. Fishbowl: 2000THB – 2500THB; Sideliners: 2300THB – 5000THB
2. Amsterdam Massage – The owner(s) of this soapy massage has taken over Emmanuelle's location. And as of writing Emmanuelle is undergoing renovation. I will update as soon as possible.
3. Caesar's Massage – Large sized soapy. Fishbowl: 2000THB – 2500THB; Sideliners: 2500THB – 4000THB
4. Colonze 2 – Large sized soapy. Fishbowl: 1800THB to 2200THB; Sideliners: 2400THB to 2800THB; Models: 3000THB to 5000THB
5. Emmanuelle Massage – Is currently undergoing renovations after their location was taken over by Amsterdam owners. I will update as soon as I get more information on reopening.
6. The Lord Massage – New large sized soapy. Fishbowl: 2600THB to 3000THB; Sideliners and Models 3200THB – 7000THB
7. Nataree – Medium sized soapy but has a lot of sideliners. Fishbowl: 2000THB; Sideliner: 2300THB to 2600THB in front, sideliners in back are 3200THB to 5000THB
8. Posiedon Massage – Large sized soapy with fishbowls girls with prices starting at 2200THB on 2nd floor. Models are on the 3rd floor with prices starting at 2800THB
9. La Madame – Medium sized soapy with more fishbowls girls with prices starting at 1800THB
Most open around 11pm and close 12am. Fewer ladies during the daytime with more massage girls coming in around 7pm. From my experience you can still find many girls starting around 5pm, particularly at Nataree and Amsterdam. I noticed weekends have the most sideline girls available.
10 Hotels In Huay Kwang Near Soapy Parlors
1. Bangkok Cha-Da Hotel

2000THB/night
2. Emerald Hotel Bangkok

2400THB/night
3. Grande Mercure Fortune Bangkok

3100THB/night
4. Hip Hotel Bangkok

1500THB/night
5. Palazzo Hotel

1500THB/night
6. Calypzo Hotel

1100THB/night
7. Swissotel Le Concorde

4100THB/night
8. Mini Ratchada Hotel

1300THB/night
9. Park Residence

1600THB/night
10. Gallera@Subway Hotel

1100THB/night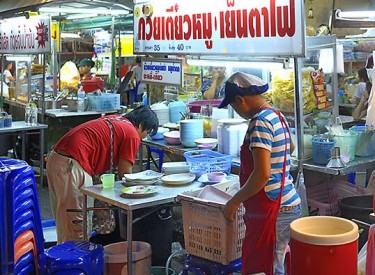 What To Expect At A Soapy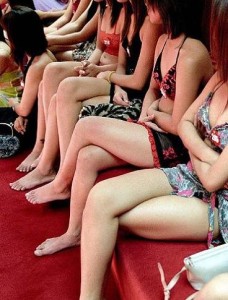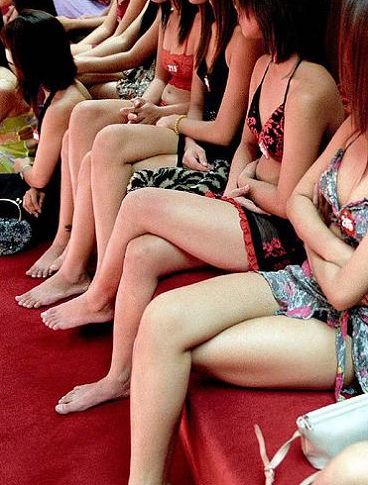 Most first time visitors to erotic body on body massage parlors might be shocked that the establishments are huge and look similar to some sort of high classed hotel or casino.

For example Caesar's , Emmanuelle, Colonze 2, The Lord, Poseidon and Amsterdam are these huge massive buildings and you'd never suspect that it's basically a huge brothel.

And you can also have dinner inside too as most places have full kitchens and extensive menus of Thai, Chinese and Japanese dishes. So don't be surprised to see customers dining with ladies before dashing off to a room. Hell, you can even order food up to your room with a lady.

And then you'll come across a few places like Nataree where it's dingy inside and you'd expect that's it's the type of place where sex is for sale. However, Nataree has the most sideline girls which means more chances of finding a pretty. Though the bedrooms inside are in dismal condition.

Once you're in a massage parlor you will be greeted by a papasan or mamasan working on commission. These are the sales people and if they've approached you then they can speak English or at least have menu cards with prices.

All of the establishments have the same setup. There are the fishbowl girls sitting behind a sectioned off room separated by a large panel of glass. Fishbowl girls' rates usually start at around 1800THB – 2800THB for 90 minutes.

Then there are the sideliners. These girls are sitting right in the open on couches and chairs. And there are many levels of sideliners. Depending on the establishment some can be former Thai Penthouse models though they're not really called sideliners, but simply models.
To choose a girl you want to take to a room, signal a papasan. Every single girl working inside a soapy will have a colored badge with numbers. If you can't see the numbers just point her out to a papasan and he'll get you hooked up. It's as easy as that.
Once she's out in front of you then the papasan will take you to a reception desk to pay with your chosen girl following you or holding your hand.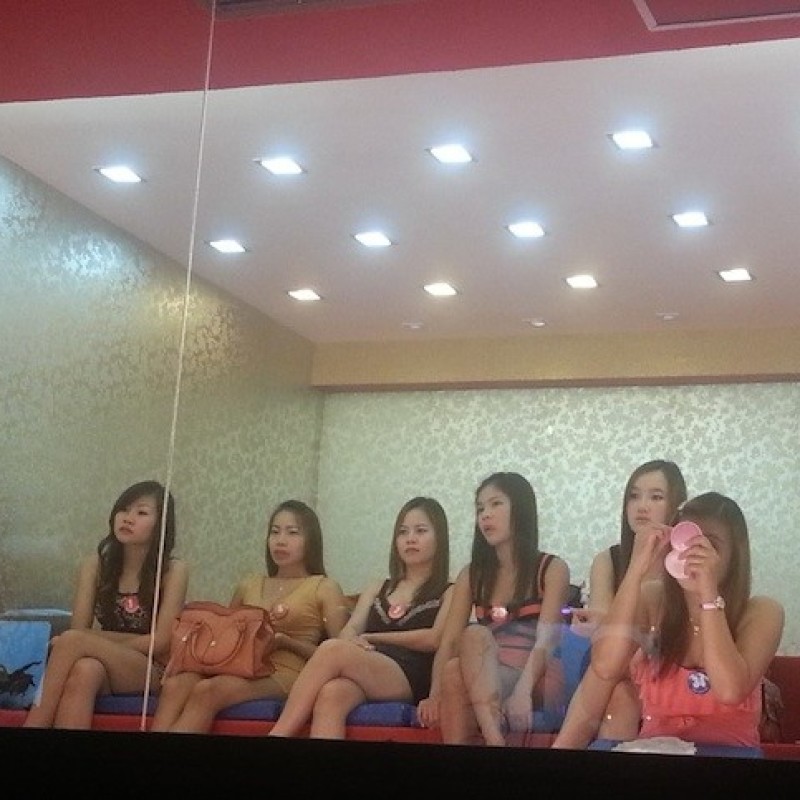 This is what a fishbowl looks like
Sideliners employed in the massage parlors near Huay Kwang range from 2300THB to 5000THB for 90 minutes. Establishments that have Thai models such as in Poseidon can cost as much as 4000THB and up for 60 minutes. Most of the time you have to make an appointment to be with one because they are highly desirable amongst customers.

There are other types and kinds of massage girls who provide different services. Just to simplify everything, fishbowls girls are in a room behind a glass window and sideliners are girls outside of the fishbowl. You can easily walk around and have a much better look at sideliners because they're usually right where customers can sit down and have a look see.

Now of course every guy has a difference of opinion on who's pretty and who's not. And most of the prices are dictated by the girls age and looks. But it's the age of the massage girl that truly affects the price (girls have to be aged 18 to be legal). So you will find young, though less attractive girls priced higher than older attractive girls.

If you're wondering how many shots you get, the answer is 1. Even if though the advertised rates are for 60 or 90 minutes it doesn't mean that you can finish as many times as you'd like. But there's nothing in the rule books that says you can't take it as slow as you want within the paid time.

There are instances when if the girl likes you, you can get 2 shots. Or if you're a frequent customer and build some sort of special rapport then you'll get special treatment. 

But most often than not you're going to have to pay for the second round which will cost about 1500THB.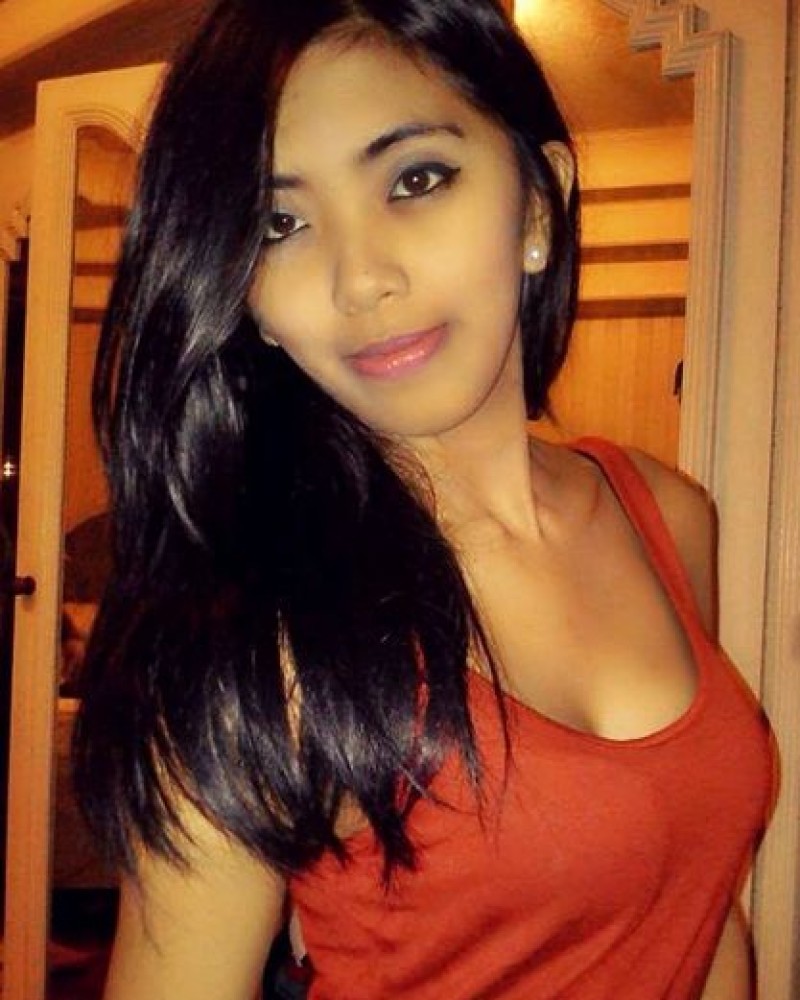 So What's The Difference Between A Fishbowl and Sideline Girl?
The difference is service and looks respectively. Fishbowl girls do a bit of extra more work. Part of the soapy massage experience is a body to body massage. Usually this includes using a floating device in the bathtub with foreplay. And then you will usually get a massage afterwards followed by sex.
Now a lot of fishbowl girls have gotten lazier these days. So you speak to the papasan who can in turn relay to the massage girl what you want.
Sideliners are prettier girls and typically younger too. They might give you a body to body massage in the bathtub but in most cases they do not give body massages after the bath. Followed afterwards is foreplay and sex.
That's pretty much the difference. Some guys prefer sideliners because most of them are younger, prettier and not as rough around the edges, meaning not many of them have been working too long in the sex industry.
Most fishbowl ladies have worked longer in the industry. That doesn't mean you won't find any younger girls. It's just that today it seems like most ladies don't want to work as hard providing more services.
There is one more category of soapy massage girls called models.
Soapy Massage Model Category
A soapy model is the cream of the crop. And they are very popular. And they are very expensive too. But there are several types of models however but it's safe to say you're going to spend a minimum of at least 4500THB for the least popular model girl at massage parlor with models.
The most you can expect to pay is around 10000THB for 45 minutes. Any model with that price tag were former Thai Penthouse magazine girls or maybe even a very minor celebrity that was once in a Thai soap opera years ago.
Soapy models are rarely over 30 years of age and the most that I've been with were 19 years old to 25 years of age. These girls are taller and slimmer with the right curves. And because these girls make good money they typically have fake tits and cosmetic surgery.
Here's Where To Find Models
Amsterdam
Emmanuelle Entertainment
Colonze Massage
Poseidon Entertainment
Utopia Entertainment
**Note Poseidon and Utopia are the only soapy massage parlors I know have former Thai Penthouse models.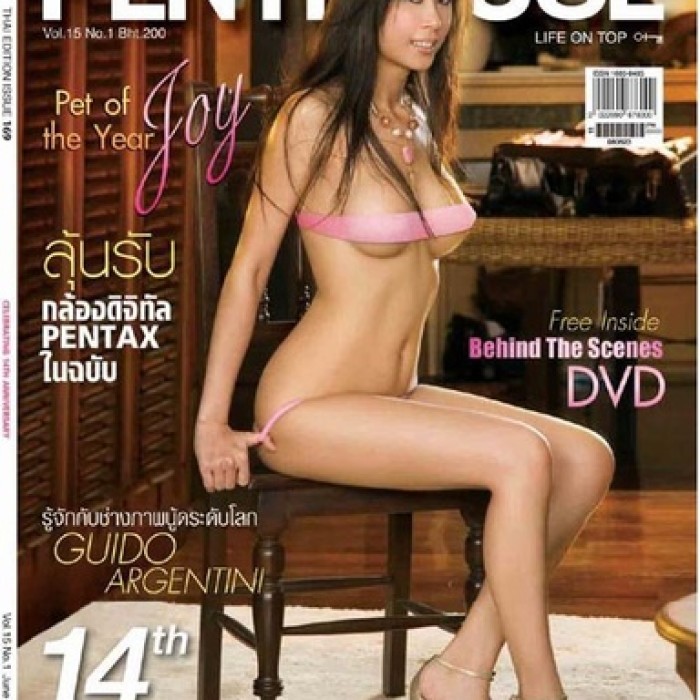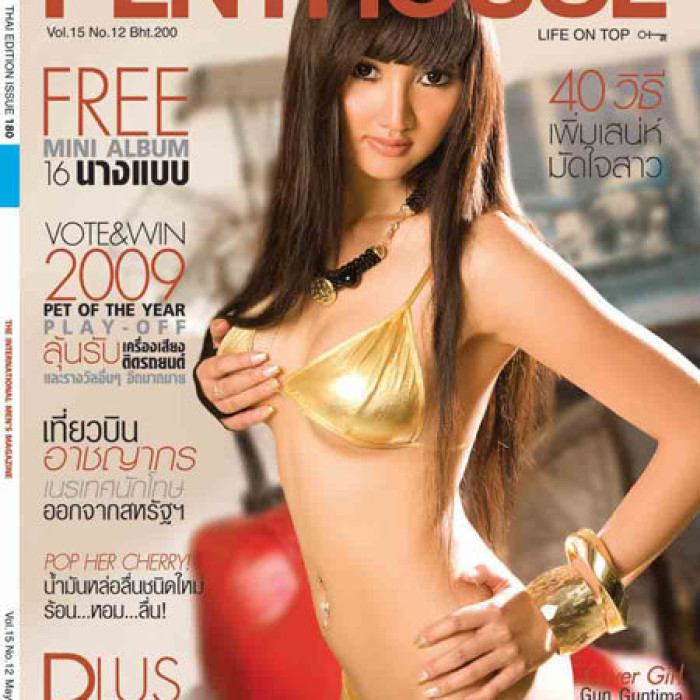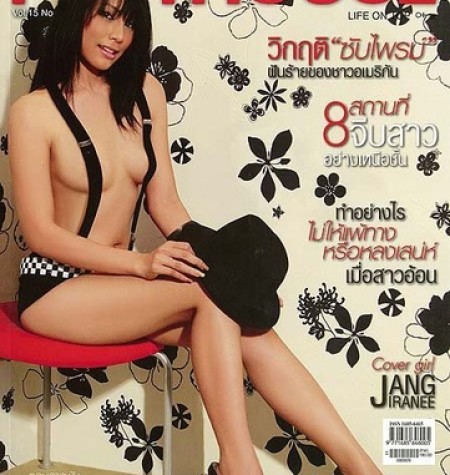 Can I Take a Soapy Massage Girl Out?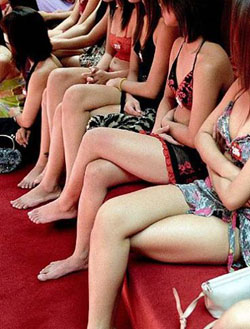 If you like a certain fish bowl girl working at soapy massage in Huay Kwang you can try and ask her out. If she likes you she will agree to go out with you. She won't be able to go with you during her work hours. But you can always arrange to meet her when she's finished with work, which is usually around 12am to1am.
Sideliners are free to leave the establishment whenever they choose so they do not have set hours. And if you ask for their phone numbers they'll usually give to. That is if they like you or most importantly think you're the kind of guy that is generous with cash. So you can take her out to see a movie, dinner and all the other fun stuff. And since there are no bar fines to worry about it's just a big bonus.
It's quite common that if you frequent the same establishment and choose the same girl all the time she will take a liking to you. And if you ask her out you may have a greater chance of success. If she really likes you might be be able to get a freebie outside of her workplace. That is if she likes you. And it can happen.
While in Bangkok even if it's for only a day you really should visit a soapy and try out an erotic massage. It's not expensive at all if you think about it for a fun experience. I know a lot of guys who only stay at hotels near Huay Kwang's massage parlors because you don't have to pay for a lot of no frills extras like drinks at a go go bar.
And the atmosphere inside the soapies is quite relaxing with no loud music so you can always sit and chat with friends or be alone in peace to check out the ladies at your leisure. And the papasans or mamasans are not pushy. They may offer you suggestions but I usually stick with my own instinct while choosing a lady.
Planning a Bachelor Party?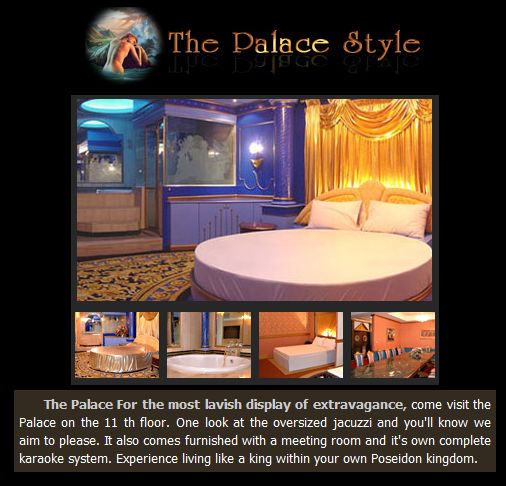 The top soapy parlors in Bangkok are really good places to hold a bachelor party. They have special VIP rooms equipped with a main room with jacuzzi with multiple bedrooms. Sort of like a penthouse suite. So you can have a pretty big party with plenty of space to mess around. Some places even have a karaoke room as well.
Food and drinks are available as I mentioned already, a lot of soapies, particularly the biggest parlors are full scale restaurants.
Here are some soapies that are good for bachelor parties:
Poseidon Massage
Amsterdam Massage
Colonze 2 Massage
Emmanuelle Massage
The Lord Massage
Basic rates are about 2000THB for an hour to use the larger suite rooms. But from what I've been told by the papasans from all these places is that the rates for larger rooms for the use of a bachelor party are negotiable. Because if you buy a lot of alcohol, eat a lot of food and bang a lot of girls the rooms can be free.
So, if you are planning to set up a bachelor party for that lucky groom I highly recommend picking out a few places listed above and sit down and speak with the papasans a few days before the actual party. Tell them what you want. Perhaps take a look at the larger suite rooms to see if they'll meet your needs.
But of course, with a few days to plan, you can also check out the soapy girls and whichever girls you like you can always tell the papasan to keep them reserved for you during the day of the actual party.