Gateway to Bangkok's Red Light Districts
Want a soapy massage but don't know how or where to go get one? Where are the BJ bars located in Bangkok? And how much is a night with a go go bar girl at Soi Cowboy?
This website is designed mainly for guys planning their first trip to Bangkok's wild nightlife. And it's here where you can find out where the city's red light districts are located. How to get there and most importantly what to do and how much to pay when you're at a go go bar or massage parlor. And you'll also find out how much you should be paying for Thai street prostitutes too.
And even for guys who've been visiting Bangkok's nightlife but want more will find this website helpful and chock full of tips and places to check out. Need info on gay clubs and bars in Bangkok? How about where to pickup ladyboys? We've got all of that covered here.
You will find information about body on body soapy and oil massage shops. And you will find out what the different choices of massage girls are including what to expect as well as how much it cost to experience one.
Bangkok's go go bars are the backbone of Thailand's sex industry. Going to any go go bar for the very first time can be intimidating for most first time visitors. No worries for the newbies.
There are only 3 go go bar centers in the city of Bangkok:
Patpong  (in Silom District)
Soi Cowboy (in Sukhumvit District)
Nana Entertainment Plaza (NEP) (also in Sukhumvit District)
That's all. Out of the three, Patpong is furthest away from Soi Cowboy and NEP. But not by much.  Because all three red light district centers are connected together via the BTS Sky Train system.
Soi Cowboy and NEP is only a 10 to 15 minute walk from one to the other along a major avenue in Bangkok called Sukhumvit road. Getting from one go go bar center to another on the search for a beautiful young bar girl couldn't be simpler.
But Bangkok's pleasure zones are not all about massage parlors and titty bars. The city has a thriving freelance scene. Thai street prostitutes are found mainly in the Sukhumvit area. Which is convenient because that's where Soi Cowboy and NEP are located. However you will find the highest concentration of hookers closer to NEP, whether you have a taste for genuine vag or ladyboys with tools attached or unattached.
Then there are the hookers inside beer bars and beer gardens. And even in some hotel bars too. But if you want higher classed prostitutes then it's best to head to one of the Bangkok's ever popular after hours clubs that close between 5am – 6am.
Those are clubs where guys can find Thai freelancers after when all the go go bars and erotic massage parlors have closed. More often than not many go go bar girls and massage girls end up in after hour's clubs to find more customers and make more money for the night.
So as you would expect after hours clubs are packed with ladies late into the night and early until the morning.
Taste of Nana Entertainment Plaza
How to Survive - Where to Go and What to Do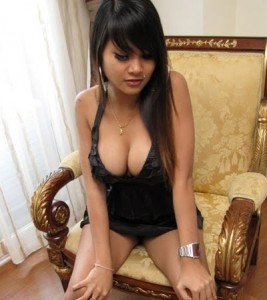 Nobody wants to get ripped off and overspend So you'll find information on how much it cost for sex with bar girls, massage girls as well as freelance working girls.

You'll also find out how to negotiate for a better price as well as other helpful tips.

You'll find out what's the difference between a fishbowl and a sideline girl at a soapy massage parlor.

And all this info is useless if you don't know which places to go to find BJ bars and go go bars.

Do you play for the other team? Check out my section on an area with the city's most popular gay nightlife.

If you're short on time you'd probably don't want to run around like a headless chicken. So on this website you're going to find maps of go go bar locations in Patpong, Soi Cowboy and Nana Entertainment Plaza. You'll also find maps for locations of soapy and oil massage shops in major areas of Bangkok.

If it's going to be your first trip into Bangkok's nightlife and you're doing your research then you've come to the right website.
Find Out Which Areas You Should Be Staying At
Bangkok is a city full of hotels. There are cheap comfortable guesthouses and surprisingly very good 2 to 3 star budget hotels. 4 to 5 hotels especially the ones near Bangkok's red light districts are some of the best bargains in Asia.
So if you really want to maximize your enjoyment you should stay at a hotel where you can easily stroll to Soi Cowboy or Nana Entertainment Plaza. Because both red light hot-spots are situated in the Sukhumvit district which has the most concentration of hotels that allow men to bring hookers to their rooms.
You can also choose to pick a hotel in Patpong too somewhere along your holiday if you really want to be near the action in that area.
But not all hotels near the red light districts permit bar girls and Thai hookers. Look for hotels that are designated as 'guest friendly' as well as 'bar girl friendly'. And these hotels can be 2 star budget places to 5 star luxury properties.
Be sure to check out my list of hotels in Bangkok that allow guests to bring prostitutes to their rooms. And it doesn't matter if they are staying for an hour or even overnight. Matter of fact Thai working girls are more inclined to go with customers who are staying at in a hotel near where they work.
Some sex workers, especially street hookers will refuse to go with customers when the place they're staying at is simply too far away.
Wondering if there are any hotels that can provide guests with call girls? There aren't any really. However, a handful of hotels do have hookers available without stepping outside of the hotel property which you can find information about those here.
Staying at any hotels in the Sukhumvit district beats staying at a hotel further away from the go go bars, clubs, rub and tug massage parlors and areas where Thai freelancers wait for customers.
About

Is Prostitution Illegal in Thailand?
By law prostitution is illegal in the country. But the oldest profession is tolerated and even regulated by Thai authorities.

So hotel guests may take Thai bar girls, massage and escort girls to their rooms with no fear from the law.
Quick Tip
Short on time in BKK? There's no need to get a hotel near BKK airport. Your best chance for some action is to get to a soapy massage parlor at Huay Kwang. Click here for more info.

Or head to an after hours club to short time a freelancer before heading back to the airport.
Recommended Hotels Near Soi Cowboy's Go Go Bars
Here are 5 guest friendly hotels I recommend to stay at and walk to Soi Cowboy's go go bars in around 10 minutes or less:
1. Jasmine Executive Suites
2. Dream Hotel Bangkok
3. S Sukhumvit Suites
4. Paradiso Boutique Suites
5. Sacha's Hotel Uno
Recommended Hotels Near NEP Go Go Bars
Here are 5 guest friendly hotels I recommend just a few minutes walk to Nana Entertainment Plaza (NEP) go go bars:
1. Majestic Grande Bangkok
2. Phachara Suites
3. Boss Suites Nana
4. Dawin Hotel Bangkok
5. Ibis Nana Hotel
Bangkok's Go Go Bar Areas
1. Nana Entertainment Plaza (NEP)
2. Soi Cowboy
3. Patpong
If you're short on time you can skip Patpong and concentrate your time on NEP and Soi Cowboy.
Because NEP and Soi Cowboy are right in the Sukhumvit district and you can easily walk from one to the other.
For erotic, Thai, oil and lotion body to body massage parlors you should go to Phrom Phong district.
For the famous soapy massage experience I recommend taking a short MRT subway ride to Huay Kwang district.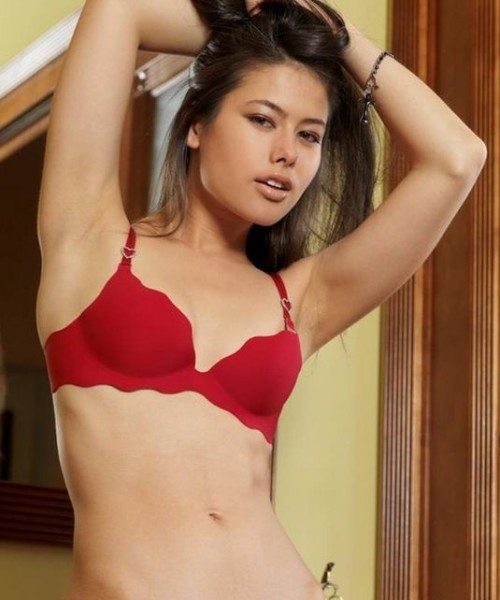 "Whether you're traveling to Bangkok's red light districts alone or with friends, www.bangkokredeye.com shows you where to go stay and play!"
An Awesome Guide For First Timers
I know a lot of guys are wonder if Bangkok is a safe place to fool around with hookers. This guide will try to put you at ease.
Plus Bangkok Red Eye is littered with tips on what to expect when you step through the doors of a go go bar, oil massage and soapy massage parlor.
You'll learn how to play it cool with Thai freelancers and find out how much you should be spending. Whether you should choose short time or long time. And why if you want a three way the best thing to do is to gather up a couple of street hookers.
You'll find plenty of photos and videos that will give you a taste of what's to come. For example take a look a the pic on the right. It's the reception desk of Angels Massage which is perhaps one of the most well known and popular oil massage brothel in Bangkok.
It's the first thing you see when you walk through the doors. The reception desk is where you'll find a set of photo books of their massage girls. As long as one is available you can choose her and head up to the room. Can't find someone you like or if the girl you want is busy you can always make a booking and come back later.
You'll see that Bangkok has some of the easiest stress free places to find what you're looking for.
Come To Bangkok's Red Light Districts and You'll Never Want To Leave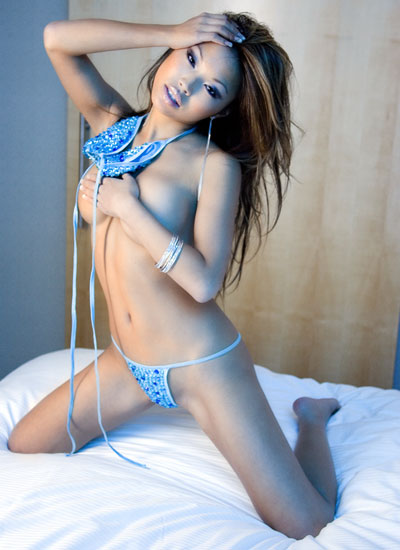 Most likely if you're reading this you're planning on picking up Thai hookers and getting hand jobs and more at a massage parlor. But you're probably wondering if Thailand is a safe country to visit. I mean after all, a third world country can't be safe right?

And that's what most people who've never been to Bangkok think. They think people still live in huts and tents with natives carrying buckets of water from the river kilometers away.

Bangkok is very well developed. It still has a little ways to go. However, there are many condos, hotels, shopping malls and most importantly an efficient train system that you'd find in most 1st world countries. In fact, many would argue that Bangkok is evidence that Thailand is not a third world nation at all.

It is a relatively safe city to enjoy and have a nice holiday. Which is why many guys come back year after year. Chances are after your first time in Bangkok's red light districts you'll be coming back too.

And even after you've been to Bangkok 2, 3 times or more Bangkok Red Eye will still be the online guide you can rely on. We'll update our bar girl, massage parlor information and even nightlife hotel choices often so our information is fresh and up to date.